From 15 September 2021, BPme Rewards points can now be converted into Avios, which can be redeemed through a British Airways Executive Club membership on flights, upgrades, hotel stays and more
For every 40 BPme Rewards points exchanged, customers will receive 25 Avios
Customers will also receive a bonus 50 Avios on their first conversion if they convert a minimum of 40 BPme Rewards points before 27 September 2021
18,500 Avios are needed for popular destinations like Paris, Brussels, and Amsterdam
bp joins an extensive British Airways rewards partner list, while Avios adds to existing BPme Rewards partners including Amazon, M&S, Love2Shop and more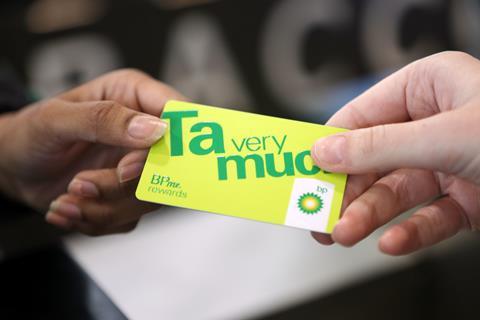 BP and British Airways have announced a new collaboration initiative that will allow customers to transform their everyday spending at BP retail sites into travel experiences.
From today (September 15, 2021) BP customers can convert their BPme Rewards points into Avios through a British Airways Executive Club membership, which can be put towards British Airways flights as well as upgrades, hotel stays, car hire and more.
For every 40 BPme Rewards points exchanged, customers will receive 25 Avios. With one BPme Rewards point earned for every litre of fuel purchased and double points for Ultimate fuel – as well as one point for every pound spent on eligible products in BP retail sites and on BP car wash services – the company says members' points can quickly add up.
Members need18,500 Avios to purchase a flight to popular destinations such as Paris, Brussels and Amsterdam. To celebrate the launch of the rewards partnership, customers will receive 50 bonus Avios on their first conversion of a minimum of 40 BPme points to Avios before September 27, 2021.
To convert BPme Rewards points into Avios, scheme members must first link their BPme Rewards account to one British Airways Executive Club account (or vice versa). Accounts can be linked through the BA and BPme Rewards websites. Once connected, BPme Rewards points should be able to be quickly and easily converted into Avios online – with options to set up automatic monthly conversion.
Elaine Tai, VP marketing, mobility & convenience Europe, BP, said: "We always strive to give something extra to our customers, and now our loyalty programme members can add travel perks to a whole host of other benefits."
"With almost 1,200 BP retail sites applying the BPme Rewards scheme and around 3 million BPme Rewards customers in the UK, we're pleased to play a part in getting Britain's holidays back on track."
Niall Rooney, British Airways' Loyalty Manager, said: "We pride ourselves on partnering with strong brands with similar values and ambitions. Our partner brands play a big role in our everyday lives, giving even more opportunities for customers to benefit, and BP does just that. Members can now look forward to filling up not only their tank and their shopping bags, but their travel fund. After a challenging year, it's just what the nation needs for its holiday plans to take off."
Avios do not expire as long as members collect, use or purchase at least one Avios every 36 months.