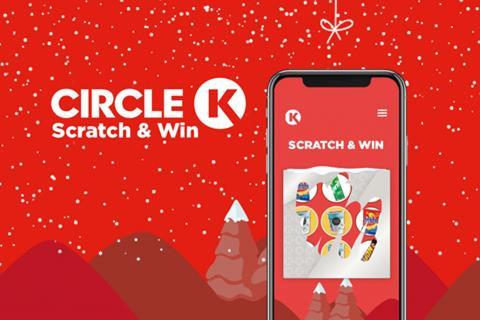 Circle K, which operates forecourts across the whole of Ireland, has launched Scratch and Win, a new free game that is promising 250,000 daily prizes, as well as high-value prizes up each weekend.
Scratch and Win has evolved from Circle K's Spin and Win online game, which has clocked up 21.7 million games and 850,000 since its launch.
According to Circle K the new format offers bigger prizes and greater opportunities to win prizes, such as free coffee, fuel vouchers, Froster iced drinks, free car washes and a selection of Circle K's in-store food range.
The game is played via the Circle K app or website, with players scratching virtual cards.
Judy Glover, senior market director at Circle K Ireland, said: "I am delighted to announce a brand-new format in our free virtual gameplay prize promotion, Scratch and Win. Over the course of the coming months, consumers can scratch to find a match up to three times each and every day, making it easy for players to win.
"We are giving away more prizes than ever before and we're also hiding some golden egg high value prizes in our game for Scratch and Win's players to win every weekend. Every scratch is free and with hundreds of thousands of prizes to be won overall, the odds of winning have never been this good."