The Co-op has won planning permission for a £2.25m scheme to develop a petrol station and convenience store on a derelict site in Finedon, Northamptonshire, that has been vacant for three years.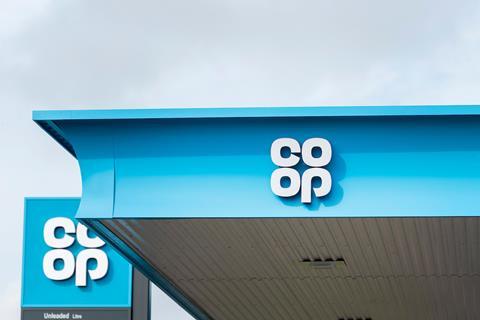 Wellingborough Council gave the go ahead for the scheme on the northbound side of Burton Road, which will feature six pump lanes and a Co-op store.
A spokesperson for Co-op, confirmed: "We are delighted that there is an opportunity to create a petrol filling station and food store in Finedon. Co-op is continually looking for new sites where it can operate at the heart of local life and provide the food and fuel needs for the community, conveniently.
"The site requires significant investment and a complete overhaul, a programme of works which will revitalise the derelict site, bringing it back into use to serve the community."
Subject to licence and planning consents, it is anticipated the site will open in late summer or early autumn next year.
A report by planning officers said: "The application seeks to demolish the existing building and canopy and remove all the existing petrol filling station tanks and infrastructure to replace it with a new petrol filling station with three new double sided pumps, canopy and retail building along with associated parking and infrastructure."
Northamptonshire Police warned the shop's cigarettes and alcohol could be a target for burglars and asked for security to be put in place to a "reasonably high standard".
There has been a filling station and car showroom on the site dating back to 1959.