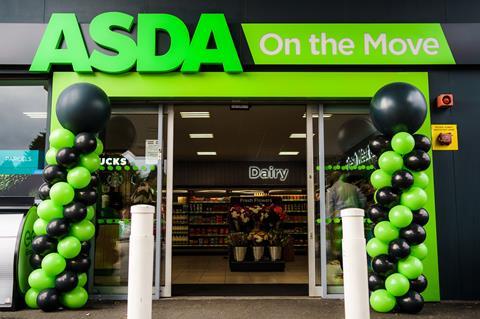 EG Group has applied for planning permission to demolish another of its petrol filling stations to replace it with a standalone Asda on the Move convenience store.
The application in Southport on Merseyside follows two identical plans in Glasgow to demolish Shell filling stations and replace them with Asda on the Move stores.
The latest plan, submitted to Sefton Council, proposes to demolish an "underperforming" BP petrol station at 3A Scarisbrick New Road in Southport and replace it with a 24-hour Asda convenience store.
A planning design, access and retail statement by Asbri Planning, which supports the application, states: "The existing PFS is underperforming. EG Group, a market leader in the provision of fuel sale throughout the UK are seeking an alternative use in order to avoid the prospect of a long-term vacancy at the site.
"The decommissioning of petrol filling stations is a time consuming and cost-hungry process. There are few prospective uses which would enable a viable redevelopment to be undertaken and a positive use brought forward at such sites.
"The use of the land as a convenience store would represent such a use and will result in a continuation of retail uses at the site, enable job retention / creation and an increased level of choice and value for customers who will overwhelmingly be drawn from the immediate locality."
It says that the existing convenience store on the site, which will be demolished, amounts to 93m² and adds: "It is proposed to increase this to 350m² to provide a local store that is fit for purpose as a top-up function rather than act as a comprehensive convenience store."
EG Group and Asda are separate companies, but EG Group's owners bought Asda late last year and have been working closely together on plans to roll out Asda on the Move stores, but so far they have been on sites that have continued to trade as petrol filling stations.