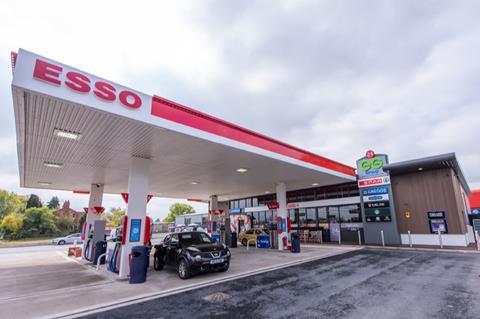 The partnership between EG Group and Greggs has reached a new milestone with the opening of their 200th shop since they first started working together in 2014.
The new location is at Shavington, in Cheshire, and means that Greggs has created 1,500 jobs with EG Group over the past seven years.
Shop manager Claire Harris said: "We can't wait to welcome both Greggs fans and new customers to our brand-new shop. We've got an amazing range of tasty bakes, hot drinks, sweet treats and savouries available for takeaway. This is a milestone store for EG Group and we will be serving customers proudly."
Raymond Reynolds, business development and property director for Greggs, said: "Opening our 200th site with the EG Group is an important milestone for Greggs and marks the strength of the relationship between both businesses.
"Greggs is delighted to have EG as our most significant franchise partner. The new shop at Shavington, Cheshire, will provide EG's customers with a modern and convenient Greggs outlet to purchase their favourite Greggs products."