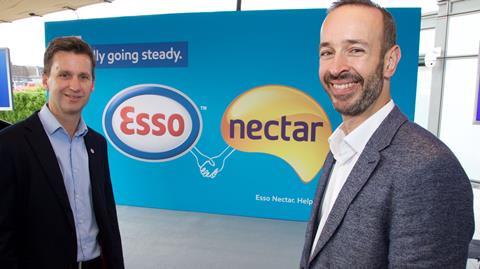 Nectar, the loyalty scheme used by Esso, has partnered with British Airways, enabling members to convert Nectar points into Avios.
From 25 January, existing balances and future points collected with Nectar can be converted into Avios, which can be redeemed through the British Airways Executive Club on flights, upgrades, hotel stays and other options.
It will facilitate a two-way exchange allowing 400 Nectar points to be converted into 250 Avios, and if customers wish to receive more Nectar points, then they can convert 250 Avios into 400 Nectar points.
To celebrate, customers will receive a one-off bonus 500 Avios when they convert 1,600 Nectar points, and customers will also be rewarded with double Nectar points at Sainsbury's, Nectar's owner, until 19 April.
James Moir, managing director at Nectar, said: "Partnering with British Airways allows us to provide another exciting way to reward our Nectar customers. Although the past year has been uncertain, it's important to have something to look forward to. We are delighted to offer customers the chance to turn their points into some incredible future travel experiences via Avios and for the first time, Avios can be turned into Nectar points so customers can make the most out of their everyday spending."
Pat Rutherford, Esso retail sales manager, said: "Esso is delighted that British Airways is joining the Nectar programme. This brings together two of the nation's favourite loyalty programmes, allowing members to convert Nectar points into amazing travel experiences. Avios can also be converted into Nectar points so customers can make the most of their everyday spending."
David Chilton, Esso's global loyalty programmes manager – retail fuels, said: "Following the launch of the Nectar App in 2019, this is another fantastic development that further broadens the appeal of the Nectar programme and will bring many new customers to Esso forecourts across the UK.
"In another exciting new development coming later this year Esso customers will soon be able to spend their Nectar points at Esso to save at the pump.
"We think that both these developments strengthen the Esso Nectar value proposition, which is great news for our Branded Wholesaler and dealer partners."