DPD's growing electric fleet will have access to 32,000 charge point locations through Bonnet's easy to use app
The partnership simplifies public charging access for DPD's EV delivery drivers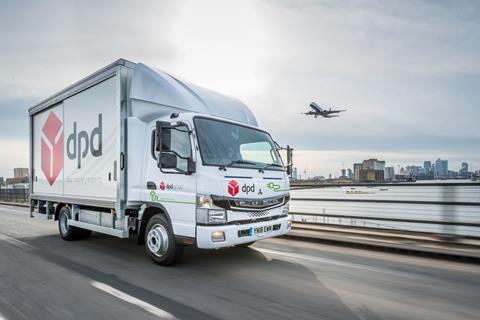 EV chargepoint aggregator Bonnet has announced its partnership with parcel delivery company DPD.
The partnership aims to provide DPD's growing number of UK EV drivers with access to Bonnet's app, helping to make public charging more efficient through standardised costing, and reliability around working chargepoints.
Bonnet will help facilitate DPD's 'clean, green delivery' mission, particularly its aim to become the largest all-electric delivery fleet in the UK and the most sustainable delivery company.
DPD has an ambitious growth and investment plan for a greener delivery network. The parcel delivery firm has already announced plans to have over 3,000 electric vehicles on the road in the UK this year and 5,000 by 2023, when it will be delivering to 30 towns and cities on all-electric vehicles.
Patrick Reich, co-founder and CEO of Bonnet, said: "We are super excited to be partnering with DPD as they establish the UK's largest all-electric delivery fleet. DPD is committed to sustainable development, and on the cusp of significant scale up of its EV fleet. This marries with Bonnet's mission to make public charging simpler and equitable for everyone that wants to switch to EVs. The app also ensures DPD drivers have real-time information on chargepoint availability at their fingertips. It's fantastic to see DPD's vision and transition at scale. Together we'll make quieter, greener, cleaner cities a reality."
Olly Craughan, head of sustainability at DPD UK, said: "We are delighted to add Bonnet to our all-electric programme. The app will complement our own charging infrastructure and help our EV drivers access the public charging network in a timely and efficient way, whenever they need it. We are racing ahead with the decarbonisation of our delivery fleet. Within the next 18 months we will go from 10 UK towns and cities served by an all-electric DPD fleet, to 30, and more than double our EV fleet. Bonnet will help us keep those vans moving and delivering clean and green for customers."