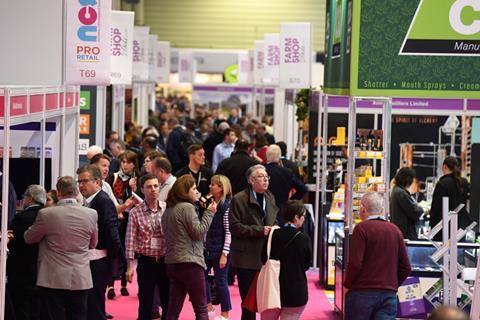 Next spring The Forecourt Show will combine with Food & Drink Expo, Farm Shop & Deli Show, The Ingredients Show, Foodex and the National Convenience Show to provide the largest, most important event of its type in 2021.
Following postponement of the shows earlier this year due to the Covid-19 pandemic, the industry has chosen a new date in April 2021, and this will be supplemented by the inaugural UK Food & Drink Week (12-16 April 2021).
The shows – which will adhere to AllSecure safety and hygiene standards – will take place over three days (12-14 April) with UK Food & Drink Week forming the cornerstone of a week-long festival of insight and inspiration.
Andrew Reed, managing director, events & exhibitions for William Reed, commented: "The Covid-19 pandemic has tested our business as it has the businesses of our exhibitors and visitors. William Reed has endured through two World
Wars, Spanish Flu, through boom, bust and beyond, and it's with the same determination and resilience that we – alongside this vitally important industry – face down this new challenge.
"No one is better placed or more experienced to deliver safe and inspiring live events, and no other event in 2021 will have the laser guided sector focus, breadth of exhibitors, content and innovation. We look forward to the spring as a time of great celebration, of new ways of thinking, new products, new attitudes and a new start for our industry. We can't wait to once again welcome exhibitors and visitors to the NEC in Birmingham to kick this week off."
William Reed has worked closely with the Association of Event Organisers (AEO) in developing the industry-wide AllSecure Standards, designed to provide the highest levels of hygiene and safety, allowing its shows to operate effectively and safely according to Government and local authority guidance.
For more information on exhibiting at the shows or registering interest as a visitor, email: julie.adlington@wrbm.com