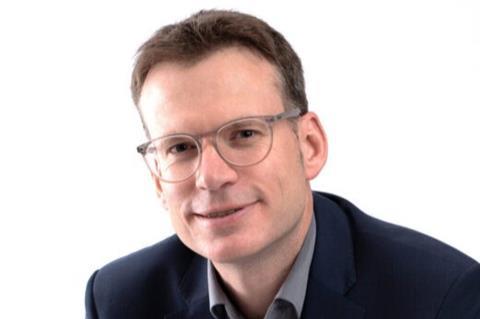 An Exxon Mobil executive has been recruited by the hydrogen refuelling business Element 2.
Nick Shelley has joined Element 2 as senior business development manager after more than 20 years at Exxon Mobil in a number of senior business development, sales and marketing roles.
His most recent role was commercial development advisor for Esso retail in the UK and Norway, where he led a five-year strategic growth plan for commercial customers in the transportation fleet sector. In this role, he also worked with partners managing Esso Card, overseeing fuel sales to thousands of commercial customers.
Prior to this, Nick worked as market development coordinator at Esso, co-ordinating retail fuels strategy, network development, and supply chain optimisation. Other experience includes global sales and marketing responsibilities for ExxonMobil fuels businesses in North America, Europe and Asia, as well as international roles living in Germany and Belgium. He will report to Element 2 chief development officer Andy Hagan.
Hagan commented: "We're delighted to welcome Nick to the Element 2 team. Nick brings deep sector expertise, combined with a broad skillset that encompasses business and product development, project management, sales negotiation, and marketing know-how. This breadth of experience will be pivotal as we start to rapidly scale the Element 2 business in the coming months."
Shelley said: "I'm thrilled to be joining Element 2 at such an exciting point in its development. I feel passionate about the dual energy challenge of balancing societal and environmental needs, and believe that Element 2's green hydrogen strategy is the right pathway to meet net zero goals. I'm looking forward to helping Element 2 achieve its mission to decarbonise British road transport."
Element 2 is building a network of hydrogen refuelling stations to enable the transition of heavy road vehicles and municipal fleets in the UK.