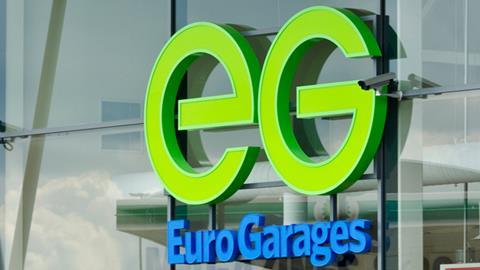 A development company owned by EG Group's founders is appealing refusal of planning permission for a service station and industrial units at the end of the M65 motorway at Colne in Lancashire.
Monte Blackburn Ltd, which is owned by Mohsin and Zuber Issa and based at EG Group's head office in Blackburn, applied for planning permission to build a petrol filling station, coffee drive-thru unit, electric charging hub and two industrial units in March last year.
Starbucks is one of EG Group's oldest partners, and a document supprting the application refers to designs for the coffee drive-thru as "Starbucks elevations".
After amendments, in October the proposal was recommended for approval by planning officers at Pendle Borough Council, but after hearing from objectors the planning committee members voted to refuse the scheme on two grounds:
1. The nature and design of the proposed development, which is industrial in nature, is out of scale and character with the surrounding countryside and setting and considerably detracts from the open aspect of the area and thus is poor design contrary to Policy ENV2 of the Pendle Local Plan Part 1: Core Strategy (2011-2030) and paragraph 134 of the National Planning Policy Framework; and
2. The retail impact of the units, although modest, would result in an unacceptable impact on Colne Town Centre contrary to Policies WRK4 and SPD5 of the Pendle Local Plan Part 1: Core Strategy (2011-2030) and saved Policies 25 and 27 of the Replacement Pendle Local Plan (2001-2016).
Working on behalf of Monte Blackburn, Nexus Planning has now submitted a 57-page document specifying its case for the appeal and the planning Inspectorate has written to Pendle Council asking it to state its case and warning costs can be awarded to either party.