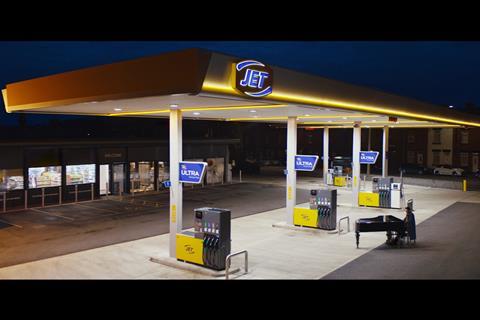 Jet has resurrected its TV campaign – Keep on Moving – which features a man 'driving' through the countryside on a grand piano while singing Joe Jackson's 1980s hit Steppin Out.
Originally launched in September 2020 in the North East and Midlands, the second airing will target new territories including Yorkshire, East of England and the North West. The advert will also feature nationally on SkySports cricket: England vs New Zealand Test Matches.
Commenting on the decision to re-run the campaign Áine Corkery, manager, brand, Phillips 66, said: "The campaign landed so strongly with both our Jet dealers and consumers first time around that making the decision to bring it back this year was an easy one. It's an ad that celebrates the joy of driving and the open road and it captures our 'driver-first' ethos perfectly."
The Keep on Moving campaign launched on Thursday 27 May on Sky and Virgin Media and will run until 4 July.