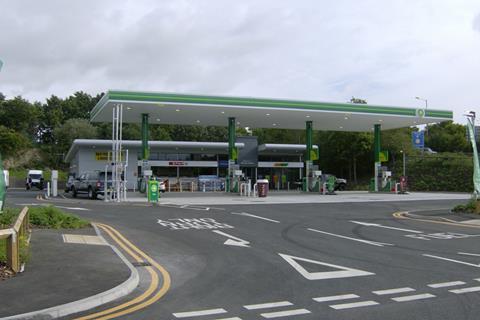 Top 50 Indie Kay Group has won planning permission to redevelop the filling station where the business is based and to build a new headquarters building.
The scheme will see the demolition of Grimshaw Park Service station, in Blackburn, and its replacement with a three-storey building and a new fuel forecourt.
At present the company's headquarters are above the existing service station building.
A design and planning statement for the application said: "The group currently is in the top 15 independent petrol retailers in the UK and is already committed to developing new sites and acquisitions over the next five years.
"It is with this major growth and development plan that there is a need to provide improved and increased facilities for management and operations staff, together with the administration facilities needed to run such a thriving business."
It added: "Our client wanted to develop a building that was unique in its appearance and more contemporary in approach than the traditional feel of the existing building.
"By using a mainly glazed approach we are developing the plan area needed for the operation of the business but limiting the appearance of mass and at the same time creating a feature corner site building."
Kay Group was ranked 12th in the most recent Forecourt Trader Top 50 Indies, which was published in March.
In September it opened Beighton service station in South Yorkshire, the group's 21st service station and its 10th new development in the past five years.