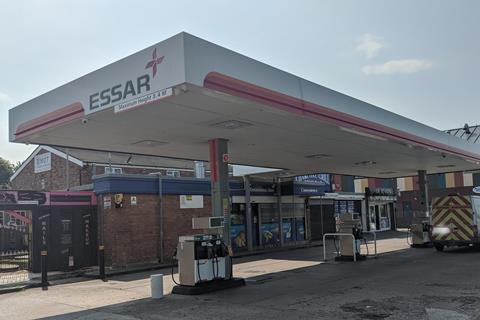 The leasehold sale of Partington Service Station, a previously Essar-branded forecourt in Partington, Greater Manchester, has been completed by specialist business property advisor Christie & Co.
The new lease has been secured by Saqib Javaid who is in the process of rebranding the forecourt to the Murco brand and plans on rebranding the convenience store to the Londis symbol group. Saqib is excited to complete the works and hopes to be a large part of the local community for years to come. The vendor was Sohel Patel.
The company said Partington Service Station was a rare opportunity for a purchaser to acquire an unopposed local forecourt and convenience store, with significant growth potential, on a new lease basis. The site is the only forecourt within the densely populated residential area of Partington, and benefits from a highly visible position along Smithy Lane, which runs off the busy Manchester New Road. It is next door to Partington Shopping Centre and a strip of local retail stores.
James Moore-Martin, director in Christie & Co's retail team secured the new lease: "I am extremely delighted for the landlord of the site Sohel Patel, as we secured a new long-term lease to an experienced and well-invested new tenant who plans on fully renovating the site. We received interest and offers from an abundance of different parties from across the UK and after carefully vetting all parties and discussing their potential plans for the site, we agreed a deal to Saqib who is already in the midst of significant works on site."