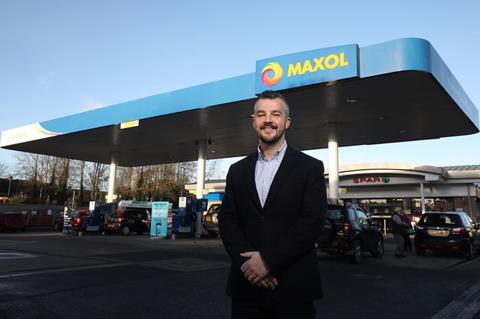 Maxol, Northern Ireland's leading family-owned forecourt and convenience retailer, has completed a significant refurbishment of its Saintfield Service Station in Co Down, with an investment of £150,000 and announced the arrival of new licensee, Peter Robinson.
The company said Peter brings a wealth of experience to the role with almost 20 years in the retail industry in Northern Ireland and is also the licensee of the Maxol Glenabbey Service Station in Glengormley. Peter said: "It is fantastic to see the results of the renovations and I know that these improvements enable us to serve our customers with the greatest choice and convenience in a welcoming environment.
"The store has undergone a complete refurbishment, designed to provide an enhanced shopping experience. A new Daily Deli has been installed so our customers can now enjoy a wide range of freshly prepared sandwiches, wraps, salads and nourish bowls as well as both vegan and vegetarian options. Customer car parking capacity has also been increased to 30 spaces to meet the growing demand.
"We have had some great feedback already from customers and we're looking forward to building on these changes to deliver the best possible offering for the local community."
The improvements at Saintfield service station are part of Maxol's ongoing investment in stores and local communities right across Northern Ireland.
Brian Donaldson, CEO of The Maxol Group, said: "We are delighted to welcome Peter Robinson as the new licensee at Maxol, Saintfield. It is great to see the service station looking so good following the refurbishment and we are confident that these improvements will help us create a first-class customer experience for the local community.
"Maxol has been part of the local community in Northern Ireland for 100 years and as we are delighted to continue investing in our local service stations and suppliers and improving the experience for our customers. It is our aim to have a network of convenience destinations that will continue to meet the ever-changing needs of people across Northern Ireland. We wish Peter and his entire team every success. I also want to thank our former licensees, Stanley and Susan Kydd, for their many years of service and wish them well for the future."