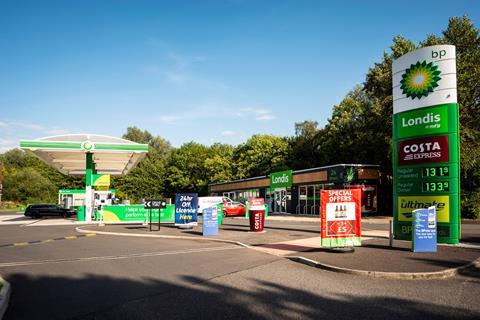 MFG is backing Macmillan Cancer Support as its official charity partner in 2021. The organisation is one of the UK's largest charities providing specialist care and support to people affected by cancer, offering emotional, physical and financial support from the moment people receive a diagnosis.
MFG - the UK's biggest independent fuel retailer - says it is proud to support community-focused charities. Since May 2020, the Top 50 Indie has been supporting NHS Charities Together and raised more than £200,000 from micro-donations made at the point-of-sale at petrol forecourts, through their partnership with the charity Pennies.
MFG has previously supported a number of charities including Help for Heroes, RNIB, NSPCC and several regional Air Ambulance charities.
Customers will be able to make a donation to Macmillan either through cash collection boxes, QR code readers or in some stores via MFG's charity partner Pennies, which enables customers to top-up for charity when paying by card or digital wallet.
A Macmillan Cancer support survey revealed that Covid-19 has been a particularly difficult time for many people with cancer, with vital tests and treatments being postponed, cancelled or changed, and widespread impacts on people's mental health. There are also tens of thousands of people missing a cancer diagnosis due to the disruption caused by the coronavirus pandemic. Through this charity partnership, MFG says it wants to help ensure Macmillan's vital support services can continue for people with cancer who are undergoing diagnosis, treatment or end of life care.
William Bannister, CEO, MFG, said: "We are delighted to be working with Macmillan Cancer Support, one of the UK's leading cancer support charities. Supporting the communities in which we operate is extremely important to MFG and all our colleagues, as we provide vital infrastructure and essential services. We hope that people give generously in store and online as we work to help the very people in our communities who provide a life-line to those affected by cancer in these challenging times."
Natasha Parker, head of Corporate Partnerships at Macmillan Cancer Support, said: "We are delighted to be partnering with MFG, who share our passion for supporting people living with cancer, wherever you are in the UK. The Covid-19 pandemic has had a devastating impact on our income, at a time when people living with cancer need our support more than ever, so it's fantastic that there will be many ways for MFG customers to donate to Macmillan through our partnership. All of the money raised will help to fund our range of vital services so we can continue doing whatever it takes to be there for everyone with cancer."