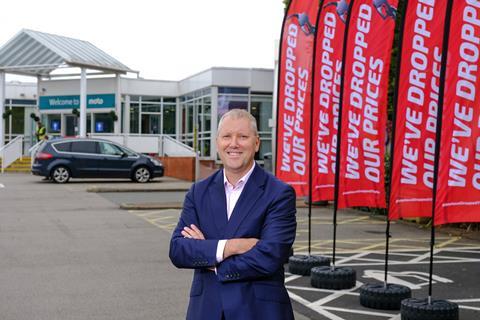 Moto has agreed a partnership with Pret A Manger, which will enable the sandwich chain to expand its motorway service estate to three shops in the UK.
The first shop at Cherwell Valley is scheduled to open its doors in December 2020, with a second shop planned at Moto's new Rugby service area, opening in early 2021. Both shops will serve a menu of freshly prepared salads, sandwiches, baguettes and breakfasts, and organic coffee and teas, all prepared in the shop's onsite kitchens throughout the day.
Moto sites serve over two million customers, so the opening of Pret at these two sites will allow Moto's busy customers to access Pret's freshly prepared offering on the go.
Ken McMeikan, Moto's CEO, said: "We're delighted that Pret A Manger is joining our stable of leading high street brands. They have a reputation for providing tasty, high-quality food on-the-go to busy travellers and I know Pret's offering will prove to be extremely popular with our customers. I look forward to expanding our working relationship in the coming months."
Clare Clough, UK MD of Pret A Manger, said of the partnership; "Working with Moto is an exciting step for Pret as we begin to expand our estate at motorway services. We know many Moto customers are looking for freshly prepared food, which they can pick up on the go, and Pret can offer a delicious menu, and the speedy, friendly service our customers are used to."
As with every new opening and as part of Pret's ongoing commitment to help alleviate the pressures of homelessness in the UK, the Pret Foundation is on the look-out for local charities to both shops to donate unsold food to at the end of each day. Over the past year, Pret's national scheme has distributed over three million food items to homeless charities, hostels and shelters across the UK.
Moto is the UK's largest motorway service area business, operating more than 60 locations within the UK with over 300 branded restaurants, shops and forecourts. Partner brands include Marks & Spencer, Greggs, Costa Coffee, Burger King, WH Smith and BP. Moto is due to open its newest motorway service area on the M6 at Rugby in 2021.