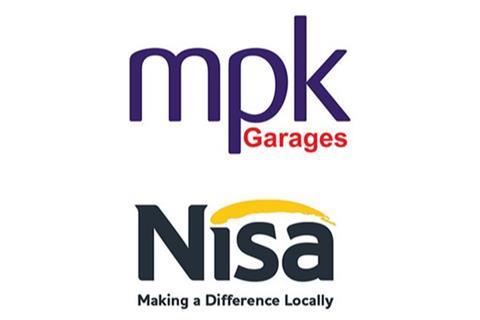 Top 50 Indie MPK Garages has signed a deal for 11 of its sites to join Nisa over the next three months.
The 11 former Morrisons stores vary in size from 1,000sqft - 3,000sqft and are located across England in areas including Bristol, Worcestershire, Yorkshire, Staffordshire and Derbyshire.
All 11 sites will be taking on the dual-branded fascia, with the first site in Bristol beginning to trade as Nisa last week.
Retail director at MPK Garages, Wayne Harrand, commented: "We are delighted to be working with the Nisa team, as we transition our stores to the new dual branded fascia.
"The Nisa & Co-op offering provides a solid platform for growth in our sector, as we continue to secure more market share in our local communities.
"We now have the scope to add value to our local customer experience and offer the best possible prices in store daily with the new Nisa supply deal. We are looking forward to working with Victoria Lockie and the Nisa team as we start a new journey together to deliver the best possible offering to our customers."
Head of retail at Nisa Victoria Lockie said: "We are delighted to have MPK Garages on board as part of the Nisa family and I'm really looking forward to working together.
"It's been a really impressive team effort by everyone at Nisa, working closely with the team at MPK to make the move as smooth as possible and I am absolutely confident MPK customers will really enjoy the expanded new range now available to them.
"I am very much looking forward to seeing the portfolio of stores take on the dual Nisa fascia and format over the coming weeks and months and our dedicated team will be on hand to support them every step of the way."
In the latest Forecourt Trader Top 50 Indies listing, published last month, MPK was ranked 12th with 28 sites.