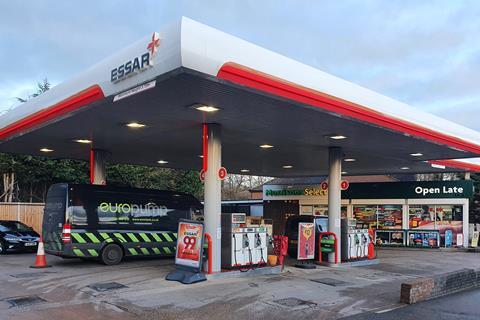 MPK Garages has signed a three-year contract with Europump Maintenance for pump and tank gauge maintenance services.
The deal will see Europump support MPK's network of 29 sites across the UK with reactive and preventative fuelling equipment maintenance.
Emma Taylor, operations support manager of MPK Garages, said: "We were seeking a pump and gauge maintenance provider who would offer a speedy response to our needs, and being impressed with the service we received from Eurotank on our fuel cleaning and recent tank lining, MPK was very pleased to select Europump to cover fuel equipment maintenance."
Phillip Brodie, group sales manager of Eurotank Service Group, the parent company of Europump, said: "Eurotank Service Group offers a maintenance regimen specifically tailored to the requirements of independent retailers, and this worked very well for MPK.
The Eurotank Service Group of companies, which comprises Eurotank Environmental, Eurotank Installations and Europump Maintenance, together have the capabilities to provide all the fuel system services a fuelling facility needs.