Murco has made its second dealer gain in Devon this year.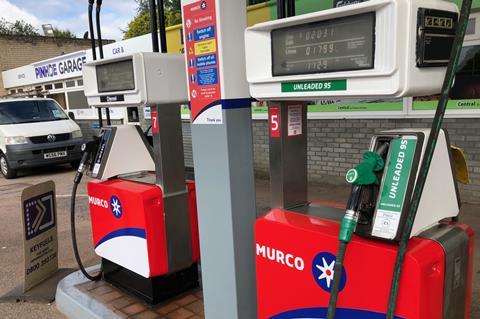 Pinhoe Garage, under the new ownership of local businessman Dave Carter, is now sporting the Murco branding on its 1mlpa forecourt on the outskirts of Exeter.
Previously trading under the Gulf brand, Dave was keen to stamp his new ownership on the site and after negotiations with several fuel suppliers, he selected the Murco fuel supply and support package as best for him.
Simon Parfitt, Murco's regional sales manager who completed the Pinhoe Garage deal, said: "The benefits of the Murco brand are spreading like wildfire through north Devon and beyond. We are delighted that Dave has chosen to work with us in his exciting new venture."
Earlier this year Woodside Garage in South Molton, North Devon, has adopted Murco branding after the fuel company secured its supply contract.
The 2mlpa site, which was previously Gulf branded, came on board after extensive negotiations with the Murco dealer team.