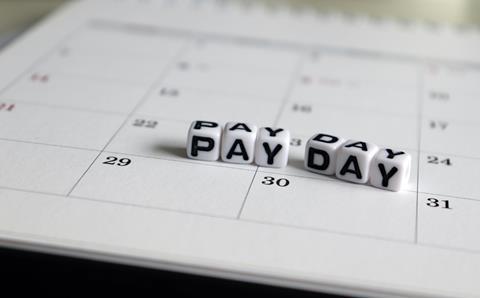 The National Living Wage and National Minimum Wage rates are increasing from today, following recommendations made to the Government by the Low Pay Commission (LPC).
In addition to the increase, the National Living Wage is being extended to 23 and 24 year olds, as announced in the Chancellor's 2020 Spending Review.
From today, the new rates are as follows:
The National Living Wage for ages 23 and above – increased by 2.2% to £8.91
The National Minimum Wage for 21-22 year olds – increased by 2% to £8.36
For 18-20 year olds – increased by 1.7% to £6.56
For under 18s – increased by 1.5% to £4.62
For apprentices – increased by 3.6% to £4.30
ACS chief executive James Lowman said: "Employment costs are one of the biggest operational challenges for retailers, who as a result of the coronavirus pandemic are already under immense pressure. Convenience stores provide local, flexible and secure jobs to over 412,000 people across the UK and we know from our research that increases to the wage rates have significant implications for retailers.
"We will continue to continue to work closely with the Low Pay Commission and the Government to ensure that rising wage rates do not undermine investment and retailers' ability to provide access to essential products and services."
ACS provided evidence to the Low Pay Commission to inform the latest rates, outlining how convenience retailers responded to the 2020 National Living Wage rate by increasing hours worked in the business (64%), taking lower profits (56%) and reducing staffed working hours (48%).