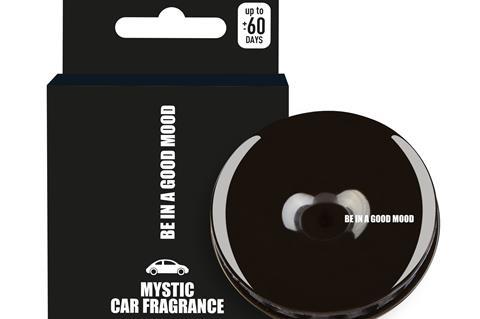 New to the UK is the Vavana range of Be in a Good Mood car air fresheners, available to retailers from Jewel First Ltd.
The main point of difference for these car air fresheners is the aroma, as they give off a perfume-quality smell that lasts for up to 60 days. And, importantly, they are liquid free so there is no risk of spillage in the car.
The circular shaped air fresheners, which fit on the car air vent, come in a range of fragrances including Mystic, Hopeful and Artistic which feature aromas including bergamot, jasmine and grapefruit.
Consumers tend to choose by colour so that the air freshener goes with their car – the Mystic one is black and so is very popular. They come in shelf-ready displays of 36 or 72. Rrp is £3.99-£4.99.