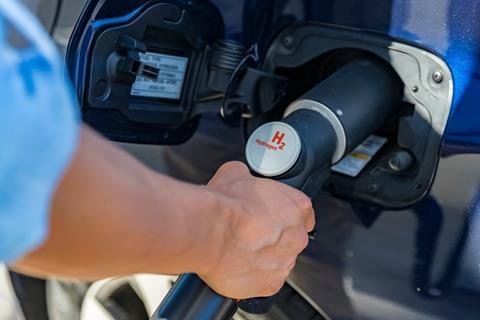 Highland Council has set up a system to buy and generate hydrogen which could pave the way for other local authorities to decarbonise their transport fleets.
Working with The Procurement Partnership Ltd (TPPL), a company which carries out buying for public bodies, it has launched a new hydrogen generation and fuelling dynamic purchasing system (DPS).
The DPS will also cover electric vehicle charging infrastructure, and recycling and repurposing of electric vehicle batteries, and supply of hydrogen for domestic and commercial purposes.
The DPS will provide a simple solution to procuring the latest low and zero carbon hydrogen infrastructure, with access to key suppliers at the forefront of hydrogen generation and fuelling technology.
It covers a variety of temporary and permanent infrastructure solutions ranging from mobile refuelling solutions, mini hydrogen dispensers, self-contained hydrogen refuelling units, on-site stored hydrogen containers, hydrogen refuelling stations and hydrogen production plants including regional hubs.
The recycling of batteries will include disposal, disassembly, and recycling of precious metals, and other elements within EV batteries. Also featuring is the repurposing of batteries, to include any refurbishment needed for use in applications such as energy storage (both domestic and commercial), mobile power units, storage to store energy at renewable production facilities such as solar arrays, and emergency power storage.
Cllr Trish Robertson, chair of the council's Economy & Infrastructure Committee and Climate Change Working Group, said: "The council recognises the enormous potential the emerging hydrogen economy is going to provide in terms of delivering net zero, and we're delighted to be working with The Procurement Partnership to deliver a solution which will make this transition easier for public sector partners across the country."
Keith Sergison, TPPL's business development manager for Scotland, commented: "This procurement solution is a major step forward in allowing public sector bodies to access a compliant and competitive route to market in support of the decarbonisation of their current vehicle fleets. Promotion of the UK government's hydrogen strategy and the road to net zero has been a major influence in the decision to create this unique solution."