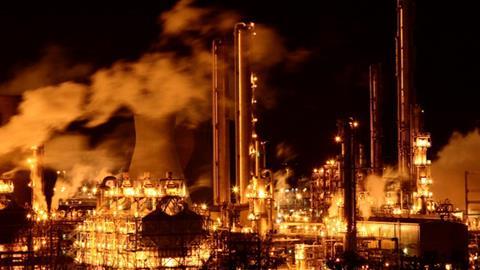 Petroineos has revealed plans to slim down production at Scotland's only oil refinery at Grangemouth in response to falling demand for road fuels.
The company will begin consultation with employees on Monday 16 November about a smaller refining operation at Grangemouth, which would mean the loss of nearly 190 jobs out of the 637-strong workforce.
The company said that the smaller operation would allow it to retain 450 highly skilled roles at the site.
In a statement the company said: "The proposed changes reflect a global decline in demand for fuels and aligns its refining capacity to meet local demand in Scotland, Northern England and Northern Ireland."
It said it would mothball CDU 1 (Crude Distillation Unit) and the FCCU (Fluidised Catalytic Cracker Unit), adding that these units have been closed throughout the Covid pandemic due to significantly reduced demand for fuels.
Franck Demay, CEO Petroineos Refining, said: "As a national critical infrastructure it is vital we retain a productive capacity of fuels in Scotland.
"For almost a century the Grangemouth refinery has reliably produced high quality fuels for the domestic market and for export.
"We firmly believe that only by taking action now will we preserve one of Scotland's last large manufacturing sites and a significant contributor to the Scottish economy."