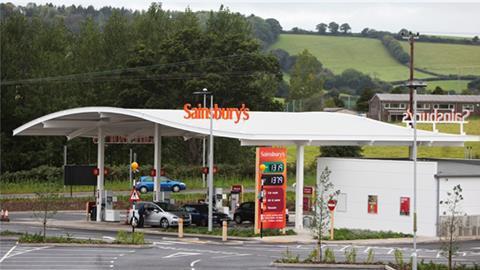 Sainsbury's has announced that it will be cutting the prices of unleaded petrol and diesel a day after Asda announced it had cut its fuel prices.
While Asda cut its prices on Tuesday November 3, taking 3ppl off its diesel and 2ppl off unleaded petrol, Sainsbury's said its cuts would come into effect on Thursday November 5, and would be "up to" 3ppl from the cost of diesel and 2ppl from unleaded petrol.
David Pegg, fuel buying manager for Sainsbury's, said: "We are committed to delivering value for our customers, especially during these uncertain and challenging times, which is why we're reducing the price of unleaded petrol by up to 2 pence per litre and diesel by up to 3 pence per litre across every single one of our forecourts from tomorrow.
"Whether in store or at the pumps, customers know they will get fantastic value with Sainsbury's."
Asda's price cut came as the RAC said a fall in wholesale prices should result in prices at the pumps coming down by as much as 5ppl over the next fortnight.