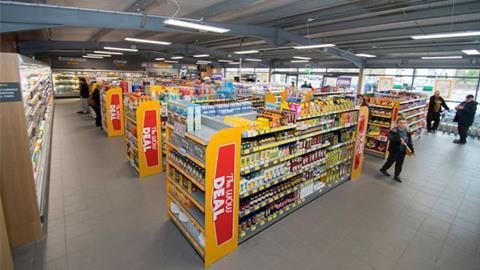 The designation of forecourt and convenience retail as essential services throughout the pandemic, means that buyer demand for such businesses has never been stronger, concludes a report by specialist business property adviser, Christie & Co.
The company has launched its 'Retail Insight 2021' report, providing an overview of its activity in specialist retail markets and the funding landscape in the first half of 2021. The report reflects on previous predictions, supply and demand, emerging trends and the growing role of environmental, social and governance (ESG) standards.
The report reveals that due to convenience retail and forecourts being designated essential services throughout the pandemic, buyer demand for such businesses has never been stronger. Throughout the first half of 2021, sales of convenience stores and petrol filling stations reached the highest levels seen since 2017 and as a result, Christie & Co's Retail experts had sold a retail business every single working day to the end of June.
Deals done comprised a good mix of independent and corporate sales, which contrasts with what the team had experienced over the previous 10 years. Corporate 'churn' ramped up in the first half of the year, with projects including multi-phase divestment programmes with the Co-operative Group and Bestway Retail. 'Retirement' remained the most prominent driver for independent business sales, with 53% of the instructions resulting from clients seeking retirement.
According to the report, the current volume of businesses available is insufficient to satisfy the incredible demand from buyers. Sellers appear to be holding onto their assets to make the most of the prolonged period of sales growth amid the pandemic, and this had made it challenging to bring sufficient instructions to the market. This in turn, is leading to competitive bidding, premium prices being achieved, and positively, a reduced period from offer acceptance to exchange of contracts.
Most buyers were existing independent retailers looking to acquire additional high-quality sites and increase exposure to improved trading conditions. The Christie & Co team have also observed an increase in demand for 'hotspot' leisure destinations such as national parks and coastal resorts - most likely due to investors seeking out opportunities to capitalise on holiday trade that is likely to result from the current UK staycation boom – something which is expected to continue in light of international travel restrictions.
The report also considers key changes the sector is set to benefit from, such as the increased use of technology to mitigate rising operational costs, along with the potential impacts the growing importance of ESG standards could have on the industry.
Steve Rodell, managing director of Retail commented: "We really could not have predicted back in March 2020 and throughout the rest of the year where we would be in 2021. We have adapted to working differently which means far more 'desk work', and the first half of the year is a consequence of the hard work done in H2 2020 when there were less restrictions on movement. It remains to be seen if we can satisfy buyer demand and I would encourage anyone even thinking of selling to get in touch as we have a long list of frustrated buyers across the UK and at all price points."