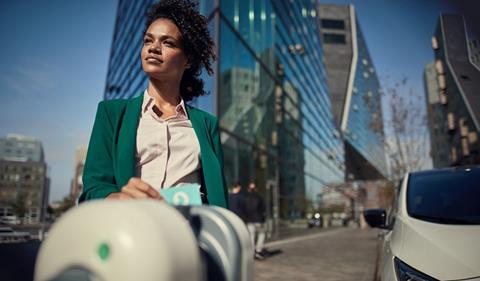 Shell's electric vehicle (EV) charging arm NewMotion has signed a partnership deal to provide a charging solution for Alphabet (GB), which manages more than 138,000 fleet vehicles in the UK.
NewMotion will provide charge points for Alphabet drivers and customers both at home and in the workplace, including the whole process from consulting and installation to operation of the charge points, back-office management and 24/7 support.
With NewMotion as a partner, Alphabet customers will have access to more than 2,500 public charge points across the UK, including over 800 rapid charge points, accessed through the NewMotion charge card and app.
The app gives drivers to real time information on charge tariffs, charge speeds and availability of public charge points, as well as information on the estimated range increase or time to get to a target charge level. The EV charge cards provide fleet managers with one invoice for all power consumption
NewMotion UK general manager Alan McCleave said: "I'm very proud of our partnership with Alphabet. NewMotion offers a complete package of hardware, software services and support solutions which can be tailored to fit every customers' needs. It will give customers of Alphabet the ease of use and insight into charging costs of their fleet and employees. Our partnership will make EV charging easier and more accessible for lease drivers all throughout the UK."
Simon Carr, chief commercia officer of Alphabet (GB), commented: "We're committed to supporting the UK's 'Net Zero' strategy and have been leading the way in leasing electric vehicles for many years now, so our shared passion for eMobility makes NewMotion a great fit for the Alphabet brand. NewMotion brings with it over a decade of experience in home and workplace charging and coupled with our AlphaElectric expertise, businesses really are in the best hands when choosing Alphabet to electrify their fleet."