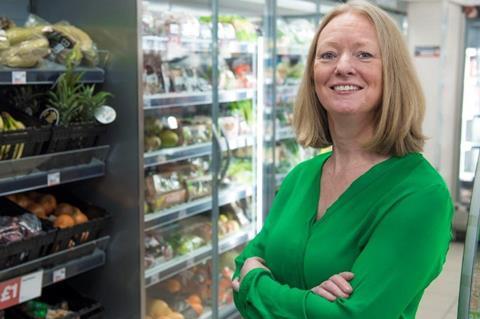 Spar managing director Louise Hoste has been appointed as chair of the Association of Convenience Stores (ACS) from November, with award winning independent retailer Ramesh Shingadia continuing in the role of vice chair.
Hoste will succeed Central England Co-operative chief executive Debbie Robinson as chair of the board. She has served as chair since November 2019 and will remain on the ACS board.
ACS chief executive James Lowman said: "Debbie has been a fantastic chair over the last two years, demonstrating incredible commitment to both ACS and the wider convenience sector during some of the most challenging times for retailers in living memory. Under Debbie's inspirational leadership ACS significantly enhanced our support for both retailers and suppliers, and we look to the future in a stronger position than ever.
"I am delighted to be working with Louise as ACS chair. She has been a key part of ACS activity from the board since she joined in 2019, and she was a unanimous and enthusiastic choice to become chair. Ramesh is as highly regarded as anyone in our industry and we are delighted he will continue to play a vital supporting role as vice chair. Louise and Ramesh will lead ACS through the next phase of pandemic recovery and beyond."
Hoste joined Spar during September 2019, coming to the business with a wealth of international retail experience. She has worked for Walmart in the UK, Canada and Chile in commercial, customer and general management roles. After leaving Walmart she was director of category and pricing at Brakes Foodservice, followed by director of the customer offer at the Co-op. It was in this role where she relaunched the Co-op brand across the food ranges and worked on the 'Closer To You' strategy supporting the local and community agenda.
Hoste said: "It really is an honour to be able to support and contribute to all the work that the ACS does, especially as we have seen over the last 18 months how vital the team have been to the sector.
"Local convenience stores have shown how important they are to the communities that we live in. They enhance and enable them to thrive. I want to ensure that we capture the momentum that now exists for local stores, and through using the latest innovations and listening to customers we can provide a relevant and progressive offer for our membership."
Ramesh has been a member of the ACS board since 2017, and was appointed to the role of vice chair in February 2021. With an overall career in retailing spanning 38 years, Ramesh has been the recipient of several industry awards including Asian Trader of the Year, Londis Store of the Year and the Independent Achievers Academy overall Best Store. His store in Southwater is a flagship Budgens Store and has been recognised on several occasions as a store of excellence and has been accredited with Investors in People certification.
Shingadia has academic qualifications in civil, Masters in Business Administration and a degree in purchasing and supply chain. He also works extensively outside of the retailing sector and has held posts in pharmaceutical companies, non-exec directorships within the local NHS Primary Care Trust, and Central Sussex College.
Shingadia said: "I am absolutely delighted to be elected to serve on the ACS Board as the vice chair. It is a great honour and privilege. The ACS, in its various incarnations of lobbying, informing and networking and ethos of driving the convenience sector forward, is an organisation close to my heart, and of which I have been a part for several years. I look forward to working with Louise, James, the ACS team and fellow members in driving the ACS agenda over the coming term."