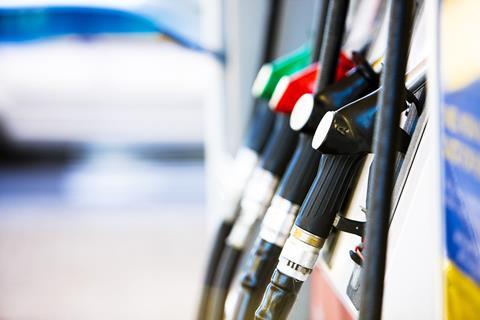 The average price of petrol endured its biggest daily jump in 17 years by going more than 2ppl (2.23ppl) on Tuesday taking it to nearly 181ppl (180.73ppl). Diesel increased by almost 1.5ppl to yet another record high at 186.57ppl.
RAC Fuel Watch estimated a full tank of unleaded has now shot up to £99.40, moving closer to the milestone £100 petrol fill-up, which RAC fuel spokesperson Simon Williams said would be "an unfortunate landmark we may reach as soon as tomorrow".
He said the data also showed that Asda hiked its average petrol price nearly 5ppl in a single day "which is unheard of".
"As it stands, the average petrol price at the big four supermarkets, which dominate fuel retailing, is now 173.37ppl, while diesel is 182.38ppl," said Williams. "This makes a litre of unleaded more than 7ppl cheaper at a supermarket which is significantly above the norm of 4ppl below the UK average. For this reason we expect the other supermarkets to increase their prices today to close that gap as Asda is traditionally the cheapest retailer.
"These are unprecedented times in terms of the accelerating cost of forecourt fuel. Sadly, it seems we are still some way from the peak. While the average price of diesel is heading towards £2 a litre, the cost of wholesale petrol unexpectedly dropped around 5ppl on Tuesday. If this price is maintained in the coming days it could stem the flow of daily record petrol prices."