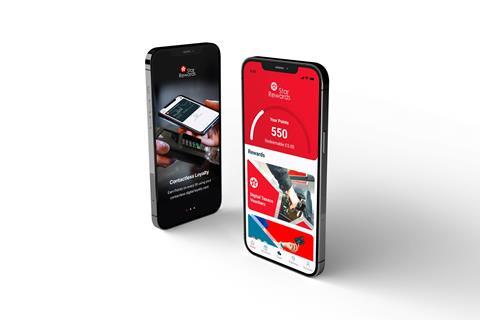 Texaco has launched an app to help its customers make savings on fuel purchases and features a digital Star Rewards card to customers' phone wallets so they will never miss out on their Star Rewards Points.
The app also allows Star Reward members to simply 'tap' their phone to easily earn and spend points and digital vouchers at Texaco sites. New members can earn 200 Star Rewards points when they download and register via the app.
Andrew Cox, director Sales and Marketing, said: "The new app will make Star Rewards so much easier for customers – simply tap to earn points and spend digital Texaco vouchers. The app is ahead of the competition in this area, no one else gives such flexibility and control. Customers can access their Star Rewards account from their phone, get information and offers from Star Rewards and use their points without any fuss.
"We're really excited about the app and the functions it offers. And as a bonus, we're offering new customers 200 points when they download and use it."
With the Texaco app, members will be able to:
* Add a contactless digital Star Rewards card to their mobile phone
* Exchange Star Rewards points for Digital Texaco Vouchers
* Use Digital Texaco Vouchers at Texaco service stations to buy fuel or shop goods
* Find their nearest Texaco service station
* Receive updates and offers from Star Rewards
The Texaco app can be downloaded via the App Store or Google Play Store. Existing cards and fobs will continue to work as normal. Members can also donate their points to charities including Age UK, the Trussell Trust, Action for Children and Fareshare and all donations will be matched by Star Rewards.
Customers can easily add their Star Rewards card to the Wallet app on iPhone. With a simple tap of their iPhone or Apple Watch, customers earn points anytime they check out and pay with Apple Pay. There's no need to swipe a separate physical Star Rewards card, enter a phone number, or scan a QR code. Their card will now automatically pop up in Wallet every time they use Apple Pay.