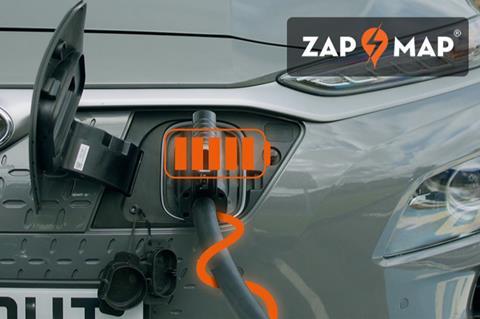 Electric vehicle mapping service Zap-Map has unveiled Zap-Pay, a new service that enables EV drivers to use a single app to pay for charging across different networks.
Drivers currently need to use multiple apps and cards to pay to charge on different networks. Zap-Pay will allow all EV drivers to seamlessly pay to charge on any participating network. Thousands of EV drivers already use Zap-Map to locate chargers across the UK, plan longer journeys and share updates. With the addition of Zap-Pay, drivers will now be able to search, plan and pay, all in one app – which the company claims is a UK first.
Zap-Pay will also provide live status updates, charging history, PDF VAT receipts and 24/7 customer support. A support helpline will be provided by e-mobility service provider EVA Global.
Ensuring payment is easy has become a key concern for the EV sector, with the lack of simple access to different charge points - run by more than 40 networks – discouraging transition to EVs.
Rachel Maclean, the Parliamentary Under Secretary of State for Transport, said: "It should be as easy for drivers to charge their vehicles at public charge points as it is to pay for petrol or diesel. This is why I have made services, such as the one launched today, a personal priority as we transition to zero emission vehicles.
"As the EV market continues to go from strength to strength, journey planning and paying with one app or membership card must also follow – Zap-Pay will help do just that, propelling us towards cleaner towns and cities and a zero-emission future."
Ben Lane, CTO and joint managing director at Zap-Map said: "More people than ever are buying an EV, but providing a seamless charging experience is essential to accelerate this shift, cut carbon emissions and clean our air. We already buy much of our shopping with the tap of a finger – Zap-Pay means that EV charging is now the same. No one should need dozens of accounts, apps and cards to charge their car. With one simple app, drivers can now simply plug in and the app manages the rest.
"Despite some of the major nationwide networks offering contactless card readers, drivers currently still often need to use multiple apps and cards to pay to charge on different networks. This can lead to 'charger anxiety' – concern about being able to access the right charge point."
Engenie, the UK-wide rapid charging network, will be the first network available on Zap-Pay. It will be followed by a wave of network partners, including ESB EV Solutions, LiFe and Hubsta, in the autumn, all using a simple pay-as-you-go (PAYG) tariff. Zap-Pay will be rolled out across UK networks in 2021, providing unique and unrivalled coverage across the whole country.
Ian Johnston, CEO of Engenie said: "Charging accessibility is critical to accelerating the UK's transition to electric vehicles. Zap-Pay, a single payment platform for multiple charging networks, complements our commitment to this by adding another convenient choice for customers using our open-access network, which already accepts simple contactless card payment.
"We are immensely proud to be the launch partner for the unveiling of Zap-Pay – the latest step in our shared vision for a consumer-focused EV revolution. With more than 250,000 downloads and 90% of our surveyed EV drivers regularly using the service, Zap-Map is the most used and trusted EV charger mapping tool available in the UK – it is perfectly placed to bring this game-changing solution to market."
At launch, Zap-Pay is live on ten Engenie charge points across four locations – Stratford, Gloucester, Chepstow and Bristol. By the end of September, Zap-Pay will be rolled out across the Engenie network of 150-plus rapid charge points.