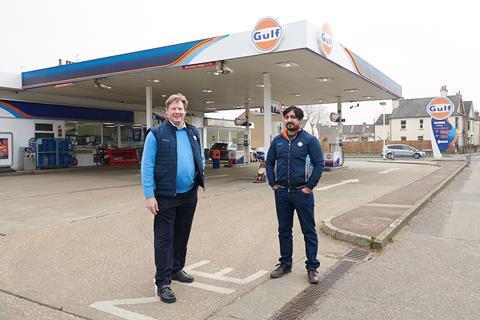 Aldershot Service Station has made the switch from Shell to Gulf with a £100k refurbishment completing the site's new branding.
For some, switching fuel brands is a daunting prospect, but not for the Hayat family who own and operate Aldershot Service Station, a 4mlpa site located in the heart of the Surrey town. Their 24-hour, former Shell forecourt is now resplendent in Gulf colours and on the road to achieving its true potential according to son Farris Sultan who runs the day-to-day activities of the business.
"Moving to Gulf has proved to be a commercial win for us and a win for our customers too," enthuses Farris Sultan. "Gulf's commitment to our complete operation and the hands-on support of their area business manager, Peter Goemans, are making a real difference. Our profits are up, cash flow has improved and we are able to price more competitively. In a town like Aldershot where there are numerous forecourts including Morrisons and Tesco, that makes a big difference."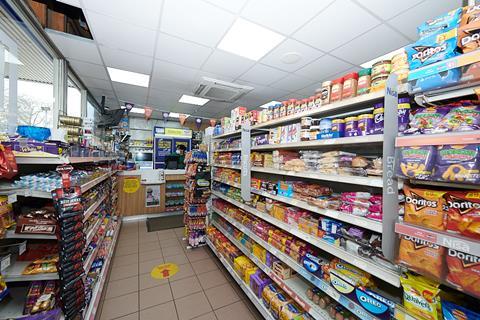 Supported by Gulf Retail, the Hayat's recently completed a £100k refurbishment that included forecourt pumps, shop and back-office equipment.
"Together we are looking at how best we can increase footfall, grow shop sales and strengthen customer loyalty and our recent investment has set-us nicely on that path", says Farris. "Our new Gilbarco Veeder-Root SK700-II pumps offer quicker and more flexible dispensing and a better customer experience all round. We also installed a new Oyslans till system which has enabled us to significantly improve the way we manage our convenience store. It is intuitive and easy to use and puts the tools at our disposal to grow sales and improve efficiencies. Our shop sales have grown to £12k a week and we are confident that with the improvements we have made and the introduction of Gulf's Fuel Rewards loyalty programme, we can hit £20k within the next 12 months."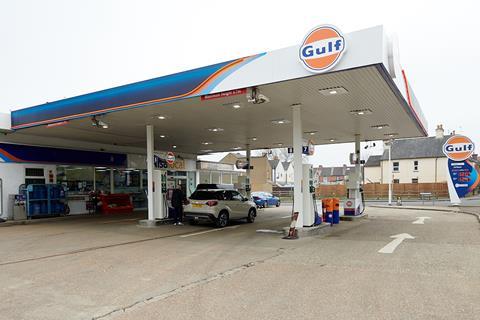 Gulf's award-winning loyalty platform, Oomph, utilises latest technologies to drive new revenues to forecourt with customers collecting points every time they spend on the forecourt or instore. It allows dealers to delve deep into the shopping basket of a customer and create dedicated offers, store discounts and calls to action, creating that all-important reason to come back and spend.
"For our customers, the transition has been relatively seamless," says Farris. "We've had nothing but positive feedback, not least when Aldershot Service Station was the location for a photoshoot to launch the recent Formula One tie-up between Gulf and McLaren. Having driver Lando Norris and his F1 car here attracted a large crowd on the day and has been a topic of conversation ever since. We signed with Gulf Retail for numerous reasons, one of which was the cash-flow benefits of improved payment terms and preferential rates for the card services package. As all fuel station owners will know, it can take seven days for some brands to process debit and credit card payments. With Gulf, the payment hits your account the next day – this makes a significant difference to cashflow, especially as contactless payments are on the rise."
"With Gulf's progressive approach to our business, it is an exciting time for ourselves and our 15 members of staff and now that we are on a stronger financial footing, our energies can switch to the next stage of our growth strategy - increasing the floor area of our convenience store."