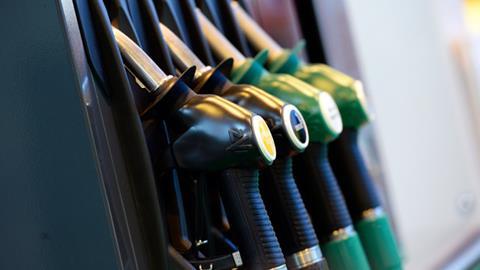 The Department for Transport has confirmed that E10 will become the standard petrol grade available on UK forecourts from September 2021. E5 petrol will still be available to consumers as the super grade.
E10 is petrol containing up to 10% ethanol – with the remainder made up of hydrocarbons. Currently, standard (or 'premium') petrol contains up to 5% ethanol. Ethanol from renewable feedstocks is added to petrol to reduce the fuel's carbon emissions.
The Government's consultation response today confirmed that fuel retailers that stock two grades of petrol and supply at least one million litres of fuel in total will need to ensure one is a higher-octane E5 option. There will be exemptions for fuel sites that are covered by the Rural Fuel Duty Relief Scheme.
The UK Petroleum Industry Association (UKPIA) welcomed the UK Government announcement today and said will continue to seek close government-industry partnership on the rollout of the policy to enable a seamless transition for all consumers.
It said the transition to lower carbon petrol is fully supported by the downstream oil sector as a practical measure to further reduce transport carbon emissions - the equivalent of taking up to 350,000 cars off our roads - with minimal impact on drivers, filling station operators or the wider community.
UKPIA believes the introduction of E10 is a practical step that increases renewable fuel use in the UK now and it looks forward to the UK Government's consultation on updating the Renewable Transport Fuel Obligation to take further steps to deploy renewable fuels.
It said today's policy announcement is an important step in the UK's broader energy transition journey. Updated renewable transport fuels policies are essential in reducing the emissions of the light road vehicle sector and, in time, such policies should help reduce emissions in more difficult to decarbonise transport sectors – such as aviation and HGVs – whereas part of a range of technologies, low carbon liquid fuels and hydrogen will have an important role to play.
UKPIA Director-General, Stephen Marcos Jones, said: "The downstream oil sector is clear on the need for action on climate change and supports this step towards a higher uptake of low carbon fuels.
"UKPIA has been calling for a mandated introduction to E10 since 2018 and we are pleased government has made this announcement today. With E10 grade fuel to power cars in the UK from September 2021, carbon emissions should continue to reduce in the transport sector, an important means for meeting the Net-Zero commitment.
"As UKPIA has set out in its Transition, Transformation, and Innovation Report, with the right policies, the UK could become a trailblazer in the development of low-carbon liquid fuels and electric vehicle technologies, as well as maintaining its leading role as a hub for sustainable aviation fuels. We look forward to working with government to progress these opportunities further."
It is estimated its introduction on UK roads could cut transport carbon dioxide (CO2) emissions by 750,000 tonnes a year – the equivalent of taking 350,000 cars off the road, or all the cars in North Yorkshire.
The Department for Transport said it will also boost job opportunities in the north east, securing up to 100 jobs with the reopening of AB Sugar's Vivergo plant, and increasing production at existing biofuel plants including Ensus. This will support the UK's wider bio-economy by ensuring the materials needed for E10 are produced and refined in the UK.
Transport Secretary Grant Shapps said:"We're going further and faster than ever to cut emissions from our roads, cleaning up our air as we accelerate towards a zero-emission transport future.
"Although more and more motorists are driving electric vehicles, there are steps we can take to reduce emissions from the millions of vehicles already on our roads - the small switch to E10 petrol will help drivers across the country reduce the environmental impact of every journey, as we build back greener."
ACS chief executive James Lowman said: "We welcome confirmation of the timetable for the E10 rollout, and are working with the Department for Transport to support fuel retailers to be ready for the change."
Mike Hawes, SMMT chief executive, said: " The announcement today confirming E10 petrol will be available for motorists from this September is another step towards the 2050 net zero target. Its introduction is significant in that it assists with the decarbonisation of the existing UK car parc as well as those new cars powered by petrol engines.
"Vehicle manufacturers have been preparing for its introduction for many years so drivers can be reassured that it is compatible with most cars currently on the road. Together with the introduction of new electrified vehicles, the range of which is accelerating rapidly, this new fuel will help reduce the overall emissions of road transport for many years to come."
E10 is petrol containing up to 10% ethanol – with the remainder made up of hydrocarbons. Currently, standard (or 'premium') petrol contains up to 5% ethanol. Ethanol from renewable feedstocks is added to petrol to reduce the fuel's carbon emissions.
A small number of older vehicles, including classic cars and some from the early 2000s, will continue to need E5 fuel, which is why supplies of E5 petrol will be maintained in the 'Super' grade. Motorists are being advised to use the new E10 compatibility checker to see if their vehicle is compatible.