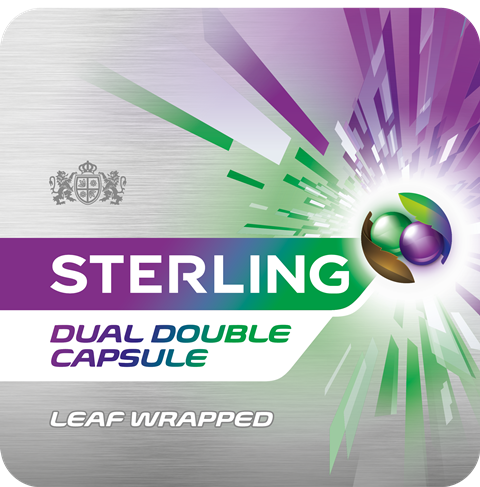 JTI has expanded its cigarillo portfolio with the launch of Sterling Dual Double Capsule Leaf Wrapped, offering double the flavour with a combination of peppermint and berry mint capsules.
According to IRI data, the cigarillo category has continued to grow in both the grocery and convenience channels, particularly over the last 12 months, and is now worth approximately £8m a month, showcasing the category opportunity available to retailers.
The innovation joins the already successful Sterling Dual Capsule Leaf Wrapped range – the fastest growing cigar brand in the UK and the number one cigarillo brand, with a 92.4% share of the market (IRI).
Mark McGuinness, marketing director at JTI UK, said: "Sterling Dual Capsule Leaf Wrapped has had a strong couple of years since launching in 2019 and we wanted to build on this success by providing retailers with new flavours that respond to current trends. We know that berry is already a popular flavour within other categories, such as vape and heated tobacco products, so with this innovation we know we can help retailers drive incremental sales in their store. What's more, the lower price point and the fact we can offer a 10 pack, means retailers can cater to those shoppers looking for value-for-money tobacco options – something we know is important for many right now."
Sterling Dual Double Capsule Leaf Wrapped has an rrp of £6.