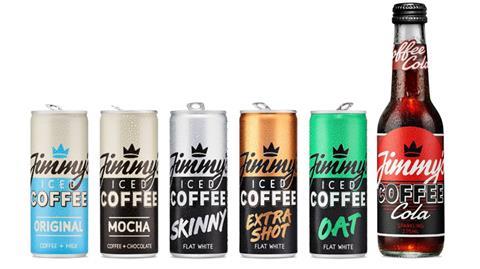 Molson Coors Beverage Company has launched its Beverage Hub, a dedicated team to support its growing portfolio of brands in emerging, fast-growth categories. It has also announced three new distribution partnerships as it continues to expand its footprint beyond the beer aisle.
The new 15-strong Beverage Hub team, led by beverages director Jack Daniel, will focus on building independent partnerships with new brands in key sectors, like ready-to-drink (RTD), adult soft drinks and premium spirits, supporting their growth through Molson Coors' networks across Western Europe. The move follows the company's re-brand to Molson Coors Beverage Company in 2019, as it looks to broaden its portfolio beyond beer and cider.
The launch of the new team comes as Molson Coors has agreed exclusive distribution partnerships with three brands; Jimmy's Iced Coffee, Lixir Drinks and Tarquin's Gin and Twin Fin Rum from Southwestern Distillery.