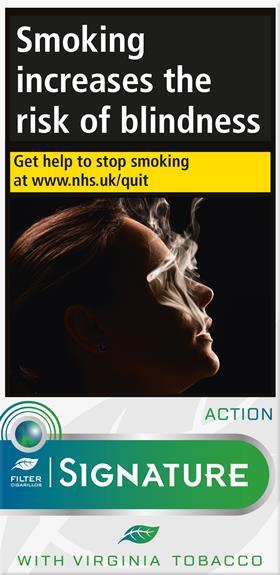 Scandinavian Tobacco Group UK has announced that from the start of this month its Signature Dual brand will be renamed Signature Action.
It added that the change was made to maintain consistency within its global brand portfolio.
The Filter Cigarillos were launched in February this year, and include a peppermint click filter, Virginia blend tobacco and natural leaf wrapper.
STG's UK country director Alastair Williams said: "Sales of our newly re-named Signature Action brand have been growing steadily since launch, and we will be continuing to build on this momentum throughout 2021, not least through our field sales force who will be calling on as many independent retailers as possible to talk to them about it.
"We are keen to stress that only the name of the product is changing and the cigar itself will remain the same. It still offers adult smokers the same smooth and enjoyable smoking experience and will continue to play an important role in our market leading Signature brand portfolio."