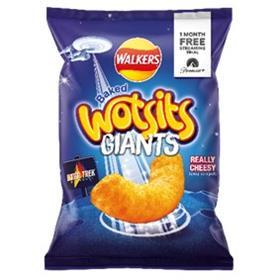 To celebrate the launch of Paramount+ in the UK and Ireland, Walkers has partnered with the streaming service by launching limited edition packs across its Walkers Max, Sensations, Wotsits, Squares, Monster Munch and Quavers ranges.
The packs will offer consumers a free month-long subscription and will feature designs from some of the films and series available.
Promotional packs of Walkers Max x Mission Impossible, Walkers Snacks x Star Trek and Walkers Sensations x First Lady will roll out from this month.
Jonathan Roberts, Walkers Max senior brand manager, said: "We know that screen time is the largest snacking occasion, and as the most loved crisp brand we are perfectly placed to cater to this demand.
"Our partnership with Paramount+ is the ideal opportunity for retailers to tap into snacking occasions like 'big night in' and increase sales by offering customers a free month-long subscription to the streaming service."
Joseph Byrne, director, brand partnerships at Paramount+, said: "We are thrilled to be partnering with Walkers as the campaign spotlights some of the best-loved titles and on-screen personalities of Paramount+. Together, we are offering retailers the chance to increase sales and create a draw for audiences in the UK and Ireland."