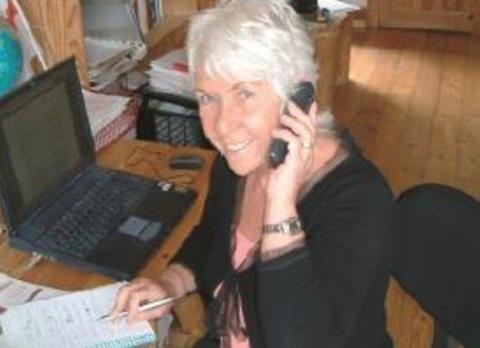 Shoplifting, drive offs… they are both 'enjoying' a good rush currently. I was speaking to Jon Brownsey who runs Fordingbridge Service Station in Hampshire.
He says: "Instances of shoplifting are definitely up, with drive-off and no means of pay (NMOP) also up but by a smaller amount. The shop thefts usually do rise at this time of year because of the level of visitors we get in the New Forest, not all of whom are here to see the ponies.
On the NMOP front he said, they had one last Wednesday by a known local druggie. "He was driving a silver Volvo Estate, which came back as a green Volvo when I checked it out so he has obviously nicked the plates. The villages next to us have Facebook pages which have had no less than five reports of sheds/vans/building sites being broken into, some with pictures which are clearly of him, and descriptions of an old silver or white Volvo estate being involved.
"I have reported all of this to the Police, as we have the one key piece of evidence that links him to this car – CCTV and a signed non payment slip!! Yet one week on, and no dots have been joined up. It makes you have sympathy with the victims who will one day inevitably take matters into their own hands."
Jon concludes: "It's depressing and frustrating in equal measure."
I also spoke to Keith Sharp who is the manager at Goran Raven's Budgens in Abridge in Essex and who also says that yes, both kinds of thieving are up. "I had two drive offs on my desk this morning for £250. One of them was a double drive-off – filled the car with diesel and a can of unleaded. That was £160. Quite brazen."
In the store the most recent theft was a guy with a carrier bag down his trousers which he then filled with protein bars. "He took six or seven whole cases so that would be £180-worth."
His theory is that the crime has gone from just shoplifting for their own consumption to becoming a business for them. "It's gone from just being meat and alcohol. Now it's anything they can sell." (Witness the protein bars.)
And it's no longer seasonal. Keith has worked in retail for some very big names and he says: "Normally in the run-up to Christmas you get an uplift [in shoplifting]. I've been in retail for nearly 30 years and it's probably worse now than it's ever been."
It's also quite blatant. "We had a guy who did a drive-off and then came into the store and stole a load of meat. We put it on Facebook and loads of people came back and said 'him, oh yeah, he steals from us too'.
What about the police? I asked.
"Who?" he replied. Police, I repeated. "Who? Who are THEY?"
After three goes of repeating 'Police' I realised I was being roundly sent up. And this was in the same week that the police were all over the news as intending to attend to all 'petty' crimes such as shoplifting.
Then I read about Facewatch which is a facial recognition company whose software is used by more than 600 stores to tackle shoplifters. Its website, which begins with a note that it does not contravene any UK laws, says that nearly £5bn was lost last year to retail crime with 93% of it going unreported. And 79% are committed by repeat offenders.
It notes that it is used by a number of familiar names: Co-op, Spar, Budgens and Costcutters. Testimonials come from a number of forecourt sites including this one from Simon Lawrence, MD of Lawrences Garages (London) Ltd. "We run our service station in a very challenging area and Facewatch has proved itself a vital tool in helping my staff to identify numerous criminal elements. We highly recommend this system in combating crime."
The operations director at Hunts Convenience Spar Group says: "Facewatch works brilliantly; it's why we're rolling it out across our whole estate. The best compliment I can pay is that if I told my store managers I was taking it out I'd have a riot on my hands!"
Using artificial intelligence the system will send an alert the minute a known shoplifter enters your premises alerting staff who can then offer to assist them thereby letting them know they are being watched. Facewatch claims to prevent up to 200 crimes a day.
I asked Facewatch if it could be used on the forecourt to catch drive-offs but it would be too expensive.
A spokeswoman said: "If you were to use FW to avoid drive-offs, there would need to be a camera in each pump. Our model is licensed which would mean every camera would need a licence and this could get very costly. If you have a site with six pumps, you would expect to need 12 licences (cameras). Based on our basic commercial model, this works out to around £120 a day including installation."
However, the good news is that the camera used instore is much more affordable.
"One camera covers a 2m door so it works out at £10 a day. This includes full installation, training, software upgrades, etc… some sites may need two cameras but it depends on the layout of the entrance. We do encourage subscribers to re-merchandise the door entrance to ensure costs are kept to a minimum."
You can email your queries, news and views to Jac@roper-biz.co.uk or call 0208 8502 9775