Jac Roper looks at strategies taken to ration fuel, and one retailer's difficulty of hiring through indeed.com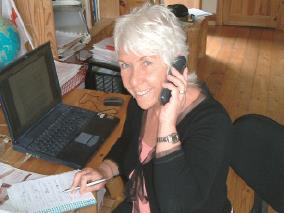 A rationale on the rationing
Jon Brownsey, who runs Fordingbridge Service Station in Hampshire, sent me some thoughts on those stressful late September early October days of rationing. At the time the constant question everyone was hearing was: are you reserving fuel for key workers? Jon says if one thing that fortnight or so taught him was "not about keeping people happy; it is about upsetting the fewest number of people".
He adds: "I have been told that I should have a pump for a) NHS staff (what about Police and Fire?) b) Key workers (define that one – see below) c) Local people (there are local people and there are regular customers and they are not necessarily the same thing) and d) Account customers (they get credit terms when other customers pay on the nail, so why give them preference?)."
As he observed: "There was an article in The Times recently where it was estimated that key workers represent between one third and one half of the working population. I am a key worker, but I wouldn't put myself on the same level as, say, a surgeon. So it is fair to say that some key workers are more key than others…"
Then he had a closer look at the NHS workers. "They are obviously key, but what about teachers? If the schools are not open then half the NHS staff won't be at work anyway because they will be home looking after their kids. But what about the people who work for the National Grid? If there is no electric then both the schools and hospitals will be in trouble no matter how many staff they have. The pecking order of key workers gets more complicated…"
He decided in the end, as did many operators, to put a limit of £30 per vehicle. It didn't matter whether it went in the vehicle or in cans, or both, provided it came to £30.
He also decided at an early stage that neither he nor his staff were going to play God in choosing who could and who could not have fuel. "That would never end well. And what about those self employed people who have mortgages to pay and families to feed? Am I saying to them that they can't earn a living at all?"
He reasoned that the £30 limit was the only realistic way forward. "A tanker of fuel lasted me about 13 hours at £30 a pop with all pumps going flat out, so I would like to think that whatever someone's shift pattern, that should at least allow the majority of them to come and get a useful amount of fuel."
That approach, he found, did seem to upset the least number of people.
"If the government wants to issue a directive to garages in the future on who can be served in situations like this then that is fine, but it should definitely not be left to forecourt staff to make the rules. People are fine when they are getting what they want. It is when you say no that things change and we are not doormen or security staff, we are shop keepers.
"I have only been sworn at once during this crisis which I would class as a major success. I would also guess that 50% of the customers over the last two weeks I will never see again. I saw some people that I hadn't seen for so long I genuinely assumed they had died! They can always find you when Morrisons have run out."
Makes a lot of sense, doesn't he?
Indeed, there are other issues too
A big problem brought about by the pandemic (and indeed Brexit) has been staff shortages in several industries. Andrew Wallace, director at Newton Gardens Services had used Indeed.com, which bills itself as the world's largest job site, in the past so turned to it again when he needed shop assistants.
But it didn't go to plan. Andrew wrote: "There is a current job on Indeed with applications submitted. The job was suspended at the weekend but we cannot access these to review the applications."
He decided to submit a complaint and there ensued a flurry of emails where he was told there had been something wrong with his account. He says: "We opened an account [in the past] and advertised for an office position but did not find a suitable candidate. We are now requiring shop assistants and have had the job open for 1-2 weeks with numerous applicants. Under the current climate it appears companies are having difficulty hiring staff without Indeed making it more so. We are classed as essential services but cannot operate without staff.
"Any matters should have been raised when we initially opened the account and advertised the first position not when we now require to reply to applicants but cannot access the site.
"We will be notifying all applicants that as a result of the actions of Indeed we were unable to reply to their applications."
He also said he would be notifying me and Forecourt Trader magazine of problems encountered when trying to hire staff through Indeed. I don't think that swung it but when I checked back with Andrew it had been sorted and he was able to contact the 20 applicants who had applied.
Indeed said to him: "It appears that your request may require specialised attention and our Client Success team can better assist you. Please view our Help Centre for further assistance with this issue."
That's probably what swung it.
Contact Jac Roper
You can email your queries, news and views to:
jac@roper-biz.co.uk
or call:
020 8502 9775