Jac Roper warns about the 'average clause' in any insurance policy; and Co-op versus Nisa - the war of the brands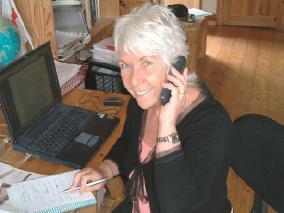 Watch out for the 'average clause' in any insurance policy
In the last printed copy of Forecourt Trader in December I recounted the story of Sebastian Nonis who trades as Forfar Rd Service Station in Dundee. He was looking for companies to fix up his forecourt. So I was surprised to hear from him so soon again but this time a transit van had bashed into one of his pumps.
He says he sent in all the necessary evidence with his claim regarding the matter: video, crime reference number and pictures, but there had not been any progress. "I even sent the quotes for the pump and the temporary pump. It is a loss for my business as it is taking too long to claim my insurance money for the replacement of the pump to take place. It will take more than 10 weeks for the pump to arrive and this taking a long time would only amount to further delays."
The loss adjuster had visited and said it would be settled quickly but then they told him he needed to get a site survey. And that he was under-insured.
He then began writing to Edison Ives Insurance Solutions. He asked: "Could you please explain this situation to me, how is it under-insured when you assured me that my insurance is more than enough for the site. I am only asking insurance for a pump, yet your company tells me it is under-insured and you could only offer 70%. I would highly appreciate your reply on this matter!"
Edison Ives wrote back saying that they were not the insurance company; they were the insurance broker. The insurer was NBS.
The broker also said when they arranged his insurances in January 2020, Sebastian had asked for buildings cover of £150,000. The broker then explained what he needed to insure (in the event of a total loss) at which point Sebastian asked for it to double to £300,000 which included £150,000 for the underground tanks, canopies and pumps.
They also wrote: "As you can see these figures are substantially more than you initially requested, which we then arranged a quotation, which you proceeded with. At no point have we suggested an amount to be insured, as we're not surveyors. Our job is to bring this to your attention and for you to provide the information."
Turns out that, as a result of the loss adjuster advising that the premises were under-insured, what is known as an 'Average Clause' had been applied.
This 'average' may sound ordinary but it is one of the most important clauses in any insurance policy. Essentially it means that, if your property is insured for less than it would actually cost to replace it, your insurer will pay out only a percentage of your claim.
In this case 70% of the £10K claimed for the single pump and a temporary one.
His contact at the broker also wrote: "I would like to reiterate, this is the decision of the insurer and not Edison Ives Insurance Solutions. Had we not gone through your sums insured as we did, the settlement would be a lot lower from the insurer.
(It didn't help that Edison Ives had sent Sebastian confusing emails that made it look like they were proposing to claim for the rebuilding of the whole site.)
When I last spoke to Sebastian he had already paid out half the cost himself for the pump and the insurance ombudsman had not replied to his complaint.
"If I had been Tesco, it would be a different story," he said.
Co-op v Nisa: the war of the brands
This was the beginning of an anonymous email from a Nisa retailer: "27568 Co-op veg oil, old cost £17.84 rrp £1.89, new cost £30.14 rrp £3.10!! How is own brand worth more than branded?
"Spaghetti Nisa wholesale price 81p a packet with an rrp of £1.45, cheaper to shop in Co-op store."
By way of explanation they added: "Above are just two of the hundreds and hundreds of the Co-op own brand price increases forced on us so called Nisa/Co-op partners over the past year. In nearly 100% of these price increases my wholesale buying price from Nisa is actually more than the Co-op company store customers' buying price. Nisa has slowly delisted nearly every own brand product and replaced with Co-op own brand products having encouraged us all to stock their own brand. Not what we all were led to believe with all the promises made before they bought Nisa off its members, that with our added buying power we would all benefit from reduced prices. Yes Co-op stores have benefited from reduced prices at Nisa stores' cost. I have believed for a long time that the Co-op has a long term objective to increase their own store sales and profits at the expense of us so-called partners by making us uncompetitive in our customers' eyes. The smaller corner shop Nisa stores cannot survive I believe under a Nisa fascia.
"The question for you to ask if you speak to Co-op is why their wholesale prices are more than their own store customer prices. Do not accept the answer about competition regulations as many of the Co-op stores are owned by different mutual companies yet all seem to have the same retail selling price structure."
I actually got a response from both Nisa and Co-op on this often thorny issue with Nisa retailers.
A Nisa spokesperson said: "Record inflation has driven a number of cost price increases across the market and while Nisa absorbed these for as long as possible it is not possible to do this long term without a detrimental effect on service levels to our partners. As Nisa and Co-op operate different operational models we cannot compare like-for-like, but Co-op and Nisa are stronger together, with a far better base from which to face into inflationary pressures than without each other."
And their Co-op counterpart replied: "Nisa and Co-op are separate and competing businesses. For legal reasons, Co-op and Nisa do not have access to, nor share, each others' retail pricing data or retail pricing strategies – if we were to, we would be in breach of competition law.
"There are a number of co-operative societies, as your original [email] points out, who also are run independently from The Co-op Group. The Co-op Group is the largest and we have circa 2,600 stores. The other independent society members take our brand but as with Nisa, set their own prices and do not have access to The Co-op Group pricing strategy."
Contact Jac Roper
You can email your queries, news and views to:
jac@roper-biz.co.uk
or call:
020 8502 9775