Jac Roper looks at how a newspaper voucher returns envelope problem gets resolved; plus advice on how to deal with a smelly smoker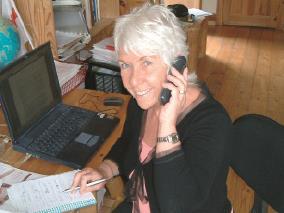 How can they claim their newspaper vouchers without returns envelopes?
Smiths News has been at its game for 200 years and today boasts that it is the UK's largest wholesaler of newspapers and magazines, serving 24,000 retailers from superstores to corner shops.
It also gets rather a top slot on the complaints front to this helpline… mainly from readers of Convenience Store but Forecourt Trader readers also pitch in with their fair share.
Claire Partridge got in touch from Bolney Cross Service Station in late January, looking for help with Smiths News. She wrote: "We have been having problems for quite literally years trying to secure a regular supply of voucher returns envelopes. We have 12 service stations and without the envelopes we are unable to return the vouchers that we have accepted, which results in a financial loss for us.
"Despite making phone call after phone call I began emailing their customer service email. I had hoped that by contacting the customer service department the issue would be resolved once and for all but they just don't seem to care and rarely respond. This is not only incredibly frustrating and time- consuming but also damaging to us financially."
It sounded like pretty poor service. I asked Claire whether the vouchers were for several different newspapers and roughly how much out of pocket their company (Pricewatch Ltd) was because I know these vouchers can mount up. She said it was for 21 different newspaper varieties. "Although there are a lot more on their list. We either don't stock the others or don't have any customers with vouchers for them.
"My last return totalled £1,828.10 and I'm currently sitting on £1,041.18 worth of vouchers. We should return the vouchers weekly but are unable to do so and are averaging once a month to try and ration out the envelopes. I have kept back one envelope so that I can return these, but we've hit a point now where we're going to need to stop the service if nothing changes soon, we are reluctant to do this because we do not want to let our customers down."
I referred the case to Linda Windsor who handles the official complaints process on behalf of the Press Distribution Forum, because I knew she would know who to speak to. Her services are free, by the way.
Later I checked back to see what progress had been made and was happy to hear from Claire: "The problem has definitely improved. Linda was able to get Smiths to start talking to me and send some envelopes through. They've said they'll set a diary note to send envelopes each week, fingers crossed they will. I said to Linda that I will update her down the line. Hopefully Smiths will come through with a regular supply from now on."
What should he do about a smelly smoker?
I had a call from a forecourt operator in the East Midlands over staff behaviour (he has asked to be kept anonymous).
The issue is smoking. The member of staff smokes outside, behind the tiny kitchen, while on his break. The store obviously has a no-smoking policy. The owner says he can still smell it on the staff and worries that customers may be put off. The member of staff insists that he was on his break, he was outside and that it was therefore okay.
Funnily enough, I last had a call on this issue around a year ago and at the time had consulted ACAS. I looked up my notes and saw that the fellow at ACAS said that if it was not spelled out in the contract of employment then there is no official policy.
On the other hand there is nothing to stop the employer from changing the contract. He can add a 'non-detrimental' clause to the member of staff's contract of employment saying it is now a contractual obligation to observe no smoking rules on or about the premises owing to hygiene.
A detrimental change, like cutting hours, would require agreement from staff but a non-detrimental one does not, although if he has a really bad habit he will probably think it is detrimental. But obviously this needs to be written down.
Another good place to consult is the Employment Advice Bureau, which I came across only recently.
This agency works exclusively with employers only, offering free employment law and HR advice. The bureau regularly runs Zoom webinars which any employer can attend.
Austin Travis, an account manager with the bureau, says that employment rules and regs have never been trickier. He says: "It used to change only twice a year. Now it's changing every single day. "
If you are interested in attending one of these webinars call Austin on 0330 100 8706. He promises it will be time well spent.
Contact Jac Roper
You can email your queries, news and views to:
jac@roper-biz.co.uk
or call:
020 8502 9775