Jac ponders problems with changing the status of your business; plus how an increasingly cashless society is costing retailers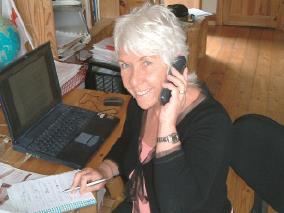 John Smith wrote in from Mile End Service Station in Melin Neath, West Glamorgan: "In April 2019 we incorporated: no changes apart from the entity change and consequent bank account switch, same address, same person in control, same VAT number and all assets transferred to the new company.
Epay seemed to have difficulty understanding this. Without any warning they imposed a £50 daily limit on transactions on their terminal, a completely unworkable situation. Despite numerous telephone calls and a few emails they continued with the block and only released the limits once I had filled out a new contract with them in October 2019, by which time I had sourced an alternative provider as I had lost all faith in Epay as a company."
Then, unbeknown to John, Epay continued debiting his account with a monthly fee. Once he realised it, he contacted Epay to get them to remove their equipment and terminate the contract. Then, a disturbing discovery. The company wrote to him: "We do require 18 months' notice from you and this will only start once we have received a letter from you in writing confirming this, and during these 18 months' notice you have to continue using your e-pay terminal. However, should you wish to be released from your contract before the 18 months it is possible, but you will incur a charge of £620 plus VAT, (18 months of £270 plus VAT for terminal rental and cancellation charges £350 plus VAT)." John's take on this was interesting. He says: "My opinion is that Epay broke any contract between us by restricting my credit limits rendering their service totally unsuitable for my needs, either way their cancellation terms seem to be completely unreasonable, your thoughts on this would be greatly appreciated."
My thoughts were that, as far as the online payment platform Epay was concerned, once he incorporated as a limited liability company, he would no longer be personally liable so I imagine this is why they put a limit on transactions.
It could depend on whether he just received it or actually signed the new contract. Either way it would probably include a clause which does make him personally liable. However, contracts being legal documents and written by lawyers working for their client, are hardly ever easily understood. In other words interpretation probably requires another lawyer, one working for John Smith Retail Ltd in this case.
So I suggested that he consult Lawyers For Your Business (run by the Law Society). They will give any business a free half hour on the phone. I have yet to learn the outcome of John's battle but hope to bring it to you in due course.
Rising costs? It's on the cards
No doubt you are seeing less cash over the counter. Stanley Kydd copied me in on an email he sent from his Frances St Service Station in Newtownards in N Ireland to his MP Jim Shannon. I thought it so good that I wanted to publicise it. It begins like this: "I would be grateful for your help to highlight the following predicament that I and many other small retailers find ourselves in, that we are being left to bear the extra costs associated with card charges.
"The government are encouraging everyone to use contactless payment when paying for goods. I can fully understand the thought behind this campaign considering the pandemic that we find ourselves in at the present time. However, it would appear that no consideration or thought has been given to the small retailers who are paying the extra fees associated with this campaign."
He points out that the only people gaining are the banks as the more money spent by cards equates to an increase in their revenue. He adds: "I have seen my card charges increase by over £3,000 this year, so if you take this as an average increase and multiply it by all the small retailers in the UK then the extra profit for the banks will no doubt run into millions."
He got a response which included a letter from the Finance Minister Conor Murphy who said he was "acutely aware of, and sympathetic to, the significant pressures our businesses and citizens continue to face at this difficult and uncertain time". But he adds that his department has no authority over the banking sector which is the responsibility of the Treasury. He suggests that Jim Shannon takes it up directly with the Treasury.
According to Shannon's office this was immediately referred, as suggested, but "the time frame for responses from the Treasury is sitting between 12-16 weeks". So we all wait with bated breath.
Contact Jac Roper
You can email your queries, news and views to:
jac@roper-biz.co.uk
or call:
020 8502 9775