Sales of pump-top promotional items and gadgets dipped during the first days of Covid but have now recovered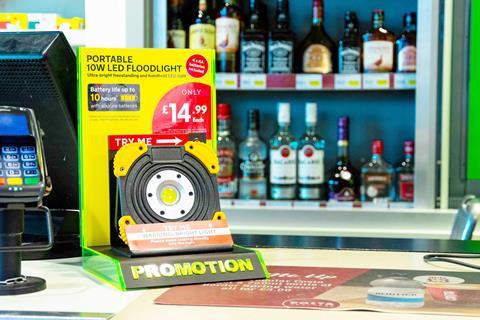 The emergence of Covid last year meant companies and their product categories had to change and adapt their offer, including those in the pump-top promotion and gadgets arena.
Edward Chary, managing director at DSL, says: "We did manage to change plans reasonably quickly to ensure the most relevant product selection for our customers. We had ranges that assisted with local travel during the summer months, and then more decorative in-home products for winter and Christmas. We already have very well-established pet and DIY brands (Paw Pride and TuuLKIT), both of which have been hugely successful with the amount of new pets and home improvements during the last year."
At Spot Promotions, founder Asiffa Gadatra, says: "We decided to focus on making sure our existing products were available to our customers, due to the impact on some of our items being produced in China. We obviously saw a surge in hand sanitiser and our mask range which we were largely able to manage. The sanitiser market was taking off at such a fast pace that at times it was hard to keep up with demand."
During the first hard lockdown in March 2020, Gadatra says they saw sales of their gadgets dip by about 40%, which was pretty much in line with a reduced footfall in forecourts due to the 'stay at home' message. "Following the recovery message in May 2020 sales started to pick up and by July 2020 they had surged, and we saw sales above pre-Covid levels, as the forecourts provided people with a 'one stop shop' during the recovery. We saw sales increase on our Object mobile accessories such as earphones and earbuds, chargers and cables to assist with home schooling and working from home."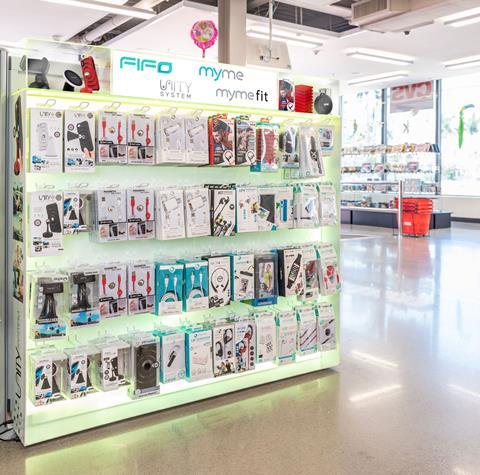 Ian Horton, head of sales at Fifo, agrees that with more people working from home, mobile phones and their necessary accessories have become more and more important for communication: "Quality and value-for-money phone accessories have been in great demand. And although competition is hotter than ever before from online sales, the fact that our products are available instantly from convenient places is helping keep sales strong."
Chary adds: "Undoubtedly there are many more people in the market than when we started the pump-top promotional category; but that is not necessarily a bad thing for us. This means we must innovate continually to make sure that every day we improve a bit more. Our main competition must come from ourselves, as that is something we ultimately know we can improve on. If we are continually improving then we, and our retail partners, will succeed."
He says that as pump-top promotional items are impulse purchases, you need to engage with the customer within a few seconds, therefore the products must be great value, have mass appeal and ideally solve a problem. "And, as with any product, the quality must be second to none, that way people will keep coming back to you, and you will gain their trust. We tirelessly work on our quality; hence the reason people keep coming back to our products: inTECH – four million units sold; TuuLKIT – 750,000 units sold; and Paw Pride – one million units sold."
DSL provides customers with free-standing display units and counter-display units, which have marketing messages that reinforce the messages on the pump crowners. "By having these close to the till point, the customers who have seen our pump crowners and have made the decision to purchase, will be able to do so easily. We know that the average dwell time in forecourts is measured in seconds as a rule – therefore an impulse purchase needs to be in an accessible location," says Chary.
Spot Promotions also works alongside retailers, offering merchandising advice wherever it can. "We have a range of impactful point-of-sale for all our products, from free-standing units to counter-top items. We also have planograms for various store sizes and ensure that we find a solution that works for the retailer and is also easy for the consumer to navigate," says Gadatra.
The latest line from Spot Promotions is Designer Fragrances Blast Cans, a range of air fresheners and sanitisers which you can use at home, on-the-go or in your car. Gadatra explains: "Sales have really increased over the last 12 months, particularly with people spending more time at home and wanting to become more 'house proud'. We had a really core following on Instagram and for the first time we have seen how social media endorsement can really help drive sales. The Blast Can consumer tends to be younger than the average air freshener user – around 21-45-year-olds. Blast Cans have been developed to inspire people, and fit well as a lifestyle brand.They are unique in that way which is why we have found a niche in the market."
Spot has recently secured listings in Sainsburys and Asda on-the-move forecourts for the Blast Cans.
New products
Fifo says its Disney and Marvel licensed caps, which were introduced during Covid, are selling extremely well.
Fifo's extensive range of charge and sync cables are very popular.
Spot Promotions Designer Fragrances Blast Cans are listed by Sainsbury's and Asda's On the Move forecourts. Top- selling fragrances
are Cherry and
Black Code.
DSL provides products in eye- catching displays
to capture impulse purchases.
DSL offers products from household names such as the AA, Disney, Foster Grants, JCB and Spear and Jackson.
FAST FACT
1m - The number of Paw Pride products DSL has sold