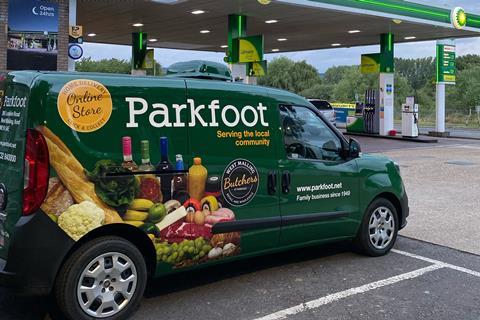 Three cheers for the forecourt retailers who have really gone out of their way to help customers during the lockdowns. Of course, many are simply doing the things that they've always done but have found a whole new audience thanks to more people shopping locally.
However, one thing that many forecourts are doing much more of is home delivery. They may have done it before, on an ad hoc basis in the bad weather, for example, but the lockdowns have inspired them to expand the service and it seems to have paid off in spades.
Whether it's Deliveroo or UberEats for food-to-go or a full-on grocery service delivered to the customer's door, it's a great add-on for business.
Earlier this year, the ACS launched a Covid-19 Impact Survey which revealed that 38% of stores had introduced a home delivery service as a result of Covid-19. As a result, local shops were providing over 600,000 home deliveries a week in their communities. The report was launched in May. A lot has happened since then; Covid-19 has not gone away so you can bet that the numbers of retailers doing deliveries has risen.
The ACS has also, rather helpfully, issued a best practice document called Home Delivery Guidance for Local Shops, which can be found on its website. It covers how to take orders and payments, manage data, keep food safe and physically deliver the products.
The ACS says it is acceptable to charge a 'fixed, reasonable' delivery fee for the service but the customer needs to be aware of this in advance. Also, you can, if you wish, reduce or waive the delivery fee – for example, for vulnerable people or NHS workers – but your ordering process must include information about how these people identify themselves.
Pricing of products needs to be clear too. We have heard horror stories of shops that are doing deliveries charging £3.49 for one single Magnum ice cream and nearly £2 for a Mars bar when the bar had a price-marked price on it of less than £1 – a case of rip-off prices at their worst where repeat purchases would probably be highly unlikely.
Click and Collect is another popular offer. In its simplest form, shoppers phone through their order, pay over the phone and then the order is ready for them to collect within an allotted time. The customer drives up to the shop and staff put their order in the boot of their car. These services can be as simple (or as complicated) as you want to make them but one thing's for sure, they will build on existing relationships with customers and develop new ones with new shoppers during these very unusual trading times!