Taking charge: Companies that are installing EV chargers for some of the biggest players in the forecourt market are now keen to help smaller dealers
The number one player in our Top 50 Indies list, MFG, recently revealed a £50m-plus investment in dual fuel and EV-only sites across its network for 2022.
That spend is part of its £400m investment in EV infrastructure by 2030.
It's good news for EV owners across the UK. SWARCO Smart Charging is the company that supplies the majority of MFG's EV charging hardware, software, and maintenance. While MFG's EV solution is branded EV Power, the technology is provided by SWARCO and comprises ultra-rapid chargers that can take a vehicle from a 20% to an 80% charge in 20 minutes, or less.
You may not have heard of SWARCO Smart Charging, but they have been deploying EV charging equipment since 2010, with currently more than 8,000 chargers installed across the UK. The business works with over 95 Local Authorities, has a strong track record in electrification of heavy industry depots, runs the entire billing and customer service operation for ChargePlace Scotland, and was awarded Charging Infrastructure Provider of the Year in 2021.
"We were one of the first to market more than 10 years ago and continue to provide top quality, tailored solutions, always keeping the customer at the heart of what we do," explains head of sales, Dev Chana. "We provide reliable and resilient equipment and we do it in a way that is sustainable and kind to the environment. With EV charging you need a trusted and reliable hardware solution and we're providing that for the largest independent operator of petrol forecourts in the country, MFG."
While MFG is clearly making significant progress in electrifying its forecourts Chana says there are EV charging opportunities for all forecourt operators, regardless of size.
"Many operators need help and guidance understanding whether they have the right location and whether they can get electrical capacity at the right cost. That's the first thing we start to guide the customer through. The world of electrical infrastructure can be quite challenging to understand. SWARCO Smart Charging takes care of that for you; we'll manage the service from initial investigations, to installation, and then the ongoing operations too.
Chana says it's also vital to consider which is the right equipment to use. "As it stands today, we have chargers from 7kW to 350kW. What we can do for you is take a view of what's the right charger output for your site."
Then there's the quality of the equipment. "On a forecourt, you only make money if the site is pumping petrol, when the pumps aren't working, you're not making money. It's just the same with a charger. So, you need a partner in place that can promptly get an engineer to you and get that charger back up and running very quickly."
Chana says SWARCO Smart Charging has got the largest fleet of technicians in the country: "They are directly employed by us, and they all drive electric vehicles; so, if a charger goes offline, we are able to conduct live repair testing straight away."
In addition, to the hardware and software, SWARCO can take care of the billing and tariffs too, but the forecourt operator gets to change their tariff as often as they like just like they do with their petrol and diesel prices.
Chana says SWARCO is not interested in the numbers ie just putting chargers in the ground. "We want to guide our customers to decipher whether an EV charger would be good for them or not. We want forecourts to talk to us and we will give them an honest opinion. If we think the time's not right this year for them to get into EV charging, we'll tell them."
Chana says there is an incoming shift in driver behaviour over the coming decade. "While the need to fuel cars through petrol and diesel will still be there for quite some time, a proportion of your current customers will be visiting forecourts much less as the ability to charge from home could be available to them. Forecourt owners need to reflect on their current sites and take a viewpoint on if EV charging can offer them another revenue stream. A site near a major road network, with amenities, well-lit areas, and a retail kiosk, really does offer a pleasant charging experience for EV users who need to stop for, what the industry terms, an opportunity charging. A forecourt environment is near perfect already, for the new incoming technology."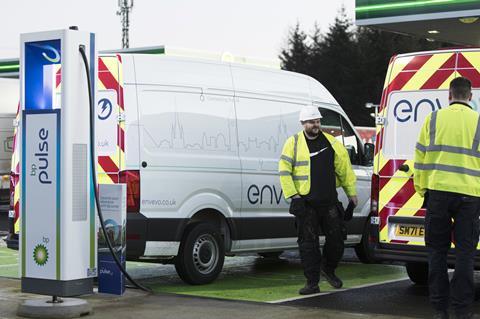 Developing the design
At Envevo, 75% of their work is currently on petrol forecourts. The company is busy designing and building EV charging hubs for the likes of MFG, BP and Shell, working alongside charge-point operators (CPOs) including Swarco, Gridserve and Osprey.
Michael Kennedy, commercial director at Envevo, explains: "For BP, for example, we are their principal contractor which means we do the full design and build. This will start by getting them the power connection, building the on-site infrastructure – a substation, if it's required – doing the topographical surveys and earth studies. We develop the design then carry out the construction work on site. For MFG we just sort the power for them."
Kennedy says that, of course, it is the power that's the big 'unknown': "It doesn't matter where you are, how big your site is, it's all about the power and the cost of getting that power to your site. In the past, when buying a forecourt, it was always location, location, location, but now when people are buying forecourts it is location, location, power.
"We'll do feasibility studies and get the cost for bringing the power to the site – and we do that free of charge."
Kennedy says that sometimes that cost can be prohibitive: "You can always get the power, it's just a matter of what it costs." But there are other reasons why forecourts can't have EV charging too, such as it fails on the earth survey because there is too much metal buried underground. Or it could be the size or shape of the site that stops the chargers being positioned to fit within the guidelines and standards that need to be strictly adhered to.
"After we have given the operator the cost of the power, if it looks like it's going to work, we can work with them, with an architect, to develop the on-site plan – and we'll give them a fixed cost for the install. Of course, they can use their own architects and we just feed in and say yes that works or no it doesn't. However, in the past some operators have drawn up plans and we have come along and had to say things like 'sorry you can't put a substation there because you need 5m clearance from that property'.
"We always explain the actual logistics about how the works are going to impact the site: whether pumps will need removing or whether there are going to be outages on the site."
As for now, he says they are keen to speak to the smaller operators who have plans to develop their EV offering. "What we want to say is we are someone you can come and speak to early on and we can give you budgetary costs for your site and see if it would be feasible for you to develop EV hubs on your sites. For this, we always partner with a CPO, and we would always give retailers three options of CPO."
As for the argument that people will be more likely to charge their EVs at home (if they can) because it will be cheaper, Kennedy, who drives an EV himself, doesn't agree. "People generally charge their car where they used to fill up – we are creatures of habit. Even though I can charge my EV at home, a lot of times I won't simply because it is sometimes easier. I can stop at a forecourt for 15 minutes, grab a coffee and do a quick charge. People talk about it being much cheaper to charge at home, but you flip from a petrol or diesel car to an EV and even if you are charging at a forecourt at a much higher rate, it's still cheaper than putting diesel or petrol in, so in your head you're still saving money."
BP Pulse says it will continue to further grow its network this year, after a record-breaking 2021 that saw it deliver more charging than any other provider and powering three million EV miles from its most-used charging location, the BP forecourt in Hammersmith. A spokesperson says: "Elsewhere, we launched the UK's first dedicated rapid fleet charging hub off Park Lane in London and installed some of the first motorway-accessible ultra-fast chargers at Harthill Services on the M8 in Scotland. We remain focused on deploying rapid, ultra-fast and hybrid battery charging technology across our network, with a target to operate 1,400 ultra-fast chargers by 2030. This year will also see a continued programme of upgrades to the UK's legacy charging infrastructure."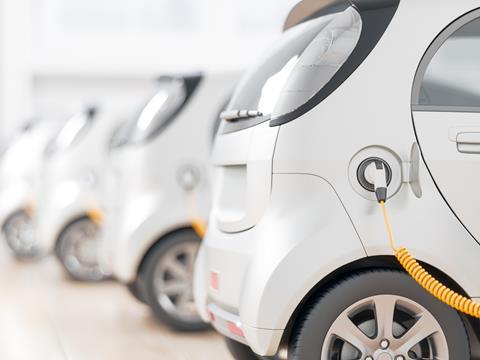 2021 was a very big year for EVs
Last year was the most successful year ever for EV uptake in the UK as more new battery electric vehicles (BEVs) were registered than over the previous five years combined. SMMT (Society of Motor Manufacturers and Traders) figures reveal that 190,727 new BEVs joined Britain's roads, along with 114,554 plug-in hybrids (PHEVs), meaning 18.5% of all new cars registered in 2021 can be plugged in. This is in addition to the 147,246 hybrid electric vehicles (HEVs) registered, which took a further 8.9% market share in a bumper year for electrified car registrations, with 27.5% of the total market now electrified in some form.
The UK finished 2021 as the third largest European market for new car registrations but the second largest by volume for plug-in vehicles and the second largest for BEVs. It is only in ninth position overall, however, in Europe for BEVs by market share, underlining the progress still to be made, despite the UK having among the most ambitious targets of all major markets with the end of the sale of new petrol and diesel cars scheduled for 2030.
SMMT says cuts to both purchase incentives and grants for home chargers, put the achievement of the industry's and government's net-zero ambitions at risk. Furthermore, the slow pace of growth in on-street public charging – where, on average, 16 cars potentially share one standard on-street charger – could put the brakes on EV demand and undermine the UK's attractiveness as a good place to sell electric cars.
Petrol-powered vehicles, including mild hybrids (MHEVs), remain Britain's most popular powertrain, accounting for 58.3% of all new cars registered in 2021, with diesel-powered cars including MHEVs making up 14.2% of the market, followed by BEVs at 11.6%, HEVs at 8.9% and PHEVs at 7%.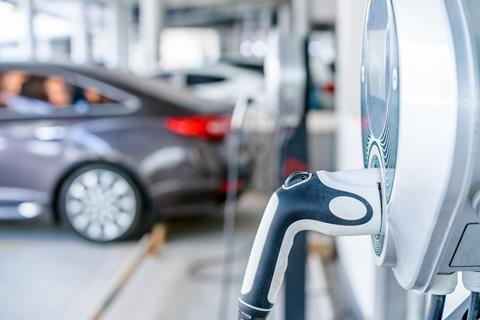 Understanding your EV maintenance needs
Don Williams, business development manager at maintenance management tech firm Techniche, says that fuel retailers rolling out EV charging infrastructure need to consider how best to manage the maintenance of this complex new technology.
"Operators need a new approach to know immediately if their EV charge points are down and integrate this intelligence into their overall maintenance. A CMMS solution automatically dispatches work orders, understands the error code and knows which approved repair company should be called to fix an EV asset. Charge-point maintenance data should also be integrated into a modern CMMS used for managing all other asset maintenance, such as for fuel and car washes, to avoid a siloed and fragmented approach.
"And if an EV charge-point manufacturer is responsible for maintaining their units, full visibility of what's happening is crucial for the operators themselves, as it reveals whether supplier SLAs are being achieved for uptime and service delivery."
Williams says that not much is known about the lifecycle of different charge points and how much maintenance they might require.
"Starting with good clean EV asset data will make the analysis and benchmarking of EV assets a lot easier in the future.Benchmarking different EV charge- point manufacturers against each other means retailers can select the most reliable. Our CMMS customers are already testing how they can use the Urgent platform to monitor and maintain EV charging assets from multiple vendors, for example.
"By monitoring and analysing EV assets more effectively, their performance is optimised. EV chargers are critical revenue-generating assets, essential to driving footfall to maximise consumer spend. Predictive maintenance, advanced analytics and automation will all be playing an increasingly vital role in the quest for maximum ROI as the EV roll-out continues."
FAST FACTS
18,287 The number of public charge point locations in the UK (Zap Map, Jan 2022)
34,783 The number of Tesla Model 3s sold last year (SMMT)