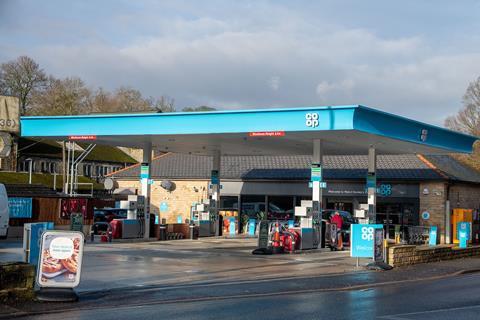 Asda has agreed to buy the 129 petrol forecourts owned by The Co-operative Group in a £600m deal.
The transaction, which will include a cash consideration of £438m and includes lease liabilities of approximately £162m, is expected to complete in the final quarter of this year.
The addition of the Co-op sites could take Asda's total number of forecourts to 450, if it is allowed to keep them all.
This is still less than its rival Tesco, which has 512, but well ahead of Morrisons and Sainsbury's with 340 and 315 respectively.
However, when EG Group's owners Mohsin and Zuber Issa and their private equity backers TDR Capital bought Asda last year they were forced to sell some EG sites to allay concerns expressed by the Competition and Markets Authority (CMA).
The CMA identified 36 local areas where it believed competition in the road fuels market could be damaged if EG Group's owners bought Asda, and EG Group agreed to sell 27 sites.
It remains to be seen whether the latest deal will result in CMA action.
Shirine Khoury-Haq, chief executive at the Co-op, commented: "This transaction is in line with our strategy to move away from operating petrol forecourts and supports our vision of co-operating for a fairer world while building our core leading convenience business.
"I would like to thank our incredible colleagues in these stores, and we will work closely with Asda to ensure a smooth transition."
Asda co-owner Mohsin Issa said: "We have always been clear in our ambition to grow Asda and are hugely excited to create this new and distinct part of our business, giving us the opportunity to bring Asda value in fuel and groceries to even more customers and communities across the UK.
"We see convenience as a significant growth opportunity for the business.
"This acquisition accelerates our strategy in this area and forms part of our long-term ambition to become the UK's second-largest supermarket."