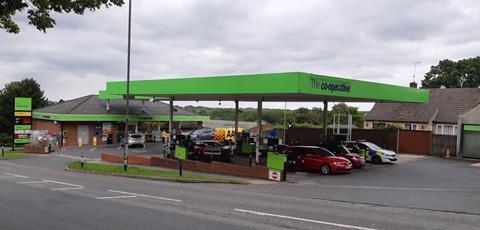 A young man demanded cash from a Derbyshire petrol station before smashing items in the shop with a hammer.
Derbyshire Police said they received a call at 12.34am on Thursday (6 January) to report a robbery at the Co-Op shop and petrol station in Hartshay Hill, Ripley.
The shop, near to the Ripley interchange between the A38 and A610, is usually open 24 hours a day.
The caller stated that someone had entered the store with a hammer and demanded cash. The person had then reportedly started smashing items within the shop, before leaving with a pack of beer.
A 17-year-old boy was arrested in connection with the incident and has been released on police bail, pending further enquiries.
Anyone with further information can contact the police quoting the reference number 220*8760.