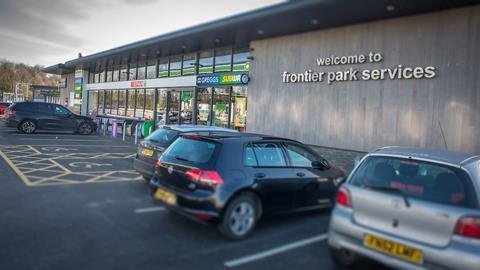 EG Group has revealed its gross profit on fuel in the first quarter of 2022 increased by 16% to $481m compared with the same period last year, but gross profit margins reduced slightly compared with the quarter ending December 21, 2021, partially driven by increased market volatility in wholesale oil prices and demand.
Group EBITDA for the first quarter of 2022 increased by 2.0% to $270m year-on-year, and was up 2.1% on a like-for-like basis. The company reported this was primarily driven by continued growth in foodservice, alongside the impact of macro-changes in the wholesale fuel market on EG's fuel operations.
Foodservice operations increased gross profit 54% year-on-year to $175m and were up 20% on a like-for-like basis, and grocery and merchandise gross profits of $293m remained broadly consistent with the prior year, increasing by 0.8%.
During the quarter the group opened 26 foodservice outlets, with 21 of these in UK and Ireland, including Subway, Greggs, Cinnabon and Sbarro sites.
Since the quarter ended the group completed the acquisition of 285 forecourts in southern Germany from the OMV Group, with clearance from the German Federal Cartel Office on condition of the sale of 48 stations, of which 24 were EG sites and 24 were OMV stations.
Zuber Issa, co-founder and co-CEO of EG Group, commented: "EG Group performed resiliently in the first three months of the year. Against an uncertain and fast-changing backdrop, the business continued to make good progress against its strategic objectives across the group's operations.
"The strong performance in foodservice was supported by UK acquisitions from 2021 that contributed $40m of gross profit across the quarter, while the business continues to benefit from ongoing investment and the roll-out of new sites, including our proprietary brands and partnerships with franchise partners. This momentum only serves to underline our belief that foodservice represents the biggest opportunity for EG Group globally.
"The outlook for the year remains uncertain with household budgets already coming under significant inflationary pressure. However, we remain confident that the geographic diversity of our business and our highly complementary grocery and merchandise, foodservice and fuel operations will continue to underpin our resilience and allow us to outperform the wider market."