The government has already had to spend vast amounts during Covid-19, and with the increase in National Living Wage and the scrapping of the pulic sector wage freeze, many economists are predicting inflation will be high next year.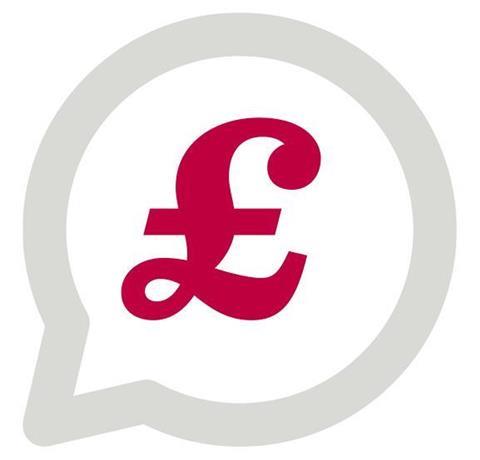 Chancellor Sunak delivered another Budget on the 27th October. If you experienced a feeling of déjà vu, don't be alarmed- yes there had been an earlier one back in March of this year. Traditionally there used to be a period of silence from everyone in the government concerning financial matters in the run-up to each Budget, known as the "Chancellor's Purdah"; not anymore. It seems that just about everything that Mr. Sunak was going to 'announce' in his Budget speech had found its' way into the media in the weeks leading up to the main event. But for all that, it did end up being a rather unusual Budget.
To understand why, we need to remind ourselves of the current state of the economy- ravaged by the effects of Covid-19 for the larger part of the last two years (and unfortunately that has still not gone away – don't be surprised if there are further restrictions imposed between now and the end of this year) which involved the government spending unplanned billions of pounds already. As soon as the 'recovery' began in the summer it became obvious that there were other problems in the background – a lack of logistics drivers being only the first example. Suddenly there were shortages of things like components for manufacturers, materials for food processors (the shortage of CO2 perhaps the most ironic, given what else is daily in the media…) and of course the really ridiculous situation of petrol retailers going dry for a couple of weeks as the public bought every litre that they could find almost before each tanker had left the forecourt.
The basic economic laws of supply and demand duly came into play: not only petrol and diesel prices have recently reached record levels (and look like staying there, or even getting higher in coming months-) but prices of natural gas have gone through the roof; consequently, pushing up prices to producers of just about everything, as well as having a direct impact on consumers. In short, inflation is back with a vengeance. The Chancellor himself admitted that the overall rate of price increases (currently at an already-high rate of over 3.1% per year) was likely to be over 4% for most of 2022- with many independent commentators -including the Office for Budget Responsibility, which is effectively part of HM Treasury - predicting that the rate is likely to be somewhat higher. These are figures that we haven't seen since the early 1990's (yes, we're talking 30 years ago!): the last time the annual rate was over 4% was in 1992, when it was at 4.3%, having come down from the previous year's figure of 7.5%.
It is against this background that the Budget was 'unusual'. Not only has this government already had to spend vast amounts just coping with Covid, and it faces inflationary pressures that no Chancellor has had to contend with since Norman Lamont, but Mr. Sunak used his Budget to announce spending plans that we wouldn't expect to see even in an election year. Spending on transport in the Regions; spending on NHS waiting lists, spending on education, housing and research. The list seemed endless, and involved billions of pounds in each case. Add to that the imminent scrapping of the public sector wage freeze that the Chancellor also pledged, as well as the increase in the National Living Wage from next April (up from £8.91 to £9.50 per hour for workers over 23 years old) – and it's easy to see why many economists are predicting that inflation will be so high next year.
The increases in National Living Wage rates in particular, while understandable at a time when consumers are facing massive increases in things like energy prices, have particularly worried business owners in the Care, Agricultural and Manufacturing sectors. However, some retailers in Retail and Hospitality (particularly) have already said that due to the labour shortages they've been facing for the last year or longer, 'Minimum Wage' has become almost an irrelevance – they simply can't find enough staff even though they already have had to offer considerably more than any statutory minimum pay-rates.
No surprise that the Chancellor left fuel duty alone – any increase would have pushed pump prices even higher and added an immediate push to the inflation rate; nor any surprise that tobacco duty increased above current inflation rates - although that will end-up affecting the overall inflation figures – since smokers are the softest of targets. There was also a rather complicated set of adjustments to alcohol duties which doesn't some into effect until 2023, and which will result in some taxes (e.g., sparkling wine, draught beer) dropping and others (e.g., red wines, strong ciders) increasing.
One area which many retailers had been hoping to see some major changes, of course, was in relation to Business Rates. Unfortunately, they would end up disappointed. What they got instead was a temporary 50% cut in business rates for shops, restaurants, bars and gyms – capped at a maximum of £110,000 - and the scrapping of proposed increases due in 2022. The government also committed to the plan for revaluations to take place every 3 years, starting in 2023. Nothing really there to excite bricks-and-mortar retailers, especially since the government yet again shied-away from any kind of on-line sales taxation which could have levelled the playing field a little more in their battle against the on-line giants.
It's perhaps worth stressing that none of the spending that the Chancellor announced would be considered as 'bad' in itself – especially that which is aimed at 'infrastructure' or 'capital' investment. No, what made this Budget so unusual was that it was delivered by a Conservative Chancellor who was pledging billions of pounds of new spending after already spending billions on life-support for the economy over the last 18 months. And that at a time when inflationary pressures are already at a 30-year high. For those old-enough to remember those times, it really was quite odd.
EKW Group provides accounting and payroll solutions for independent petroleum and convenience dealers, including fully outsourced accounting options:
ekwgroup.co.uk
01942 816512