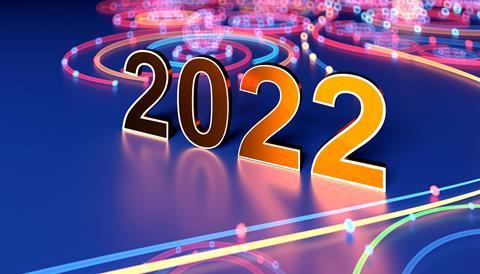 We look at the stories that made the headlines in 2022
JANUARY
• MFG has unveiled plans to open 60 new EV hubs this year as it invests more than £50m in dual-fuel and EV only sites across its network. The spend is part of its commitment to invest £400m in EV infrastructure by 2030. This year it intends to install more than 350, ultra-rapid 150kW EV chargers at 60 new hubs throughout the UK. In addition, MFG will energise a further 20 sites in the first quarter of 2022 that were completed in the final months of 2021.
• The UK will hit 30,000 electric vehicle (EV) charging devices in the first quarter of 2022, surpassing 40,000 for the whole year, according to a forecast by EV charging app Zap-Map. It also predicts a greater focus on the EV charger user experience; higher charging prices and more complex pricing structure; a peak in the number of charge-point suppliers; and a huge growth in business fleets using EVs. Following an impressive growth in public charging infrastructure in 2021, in which the number of ultra-rapid charging devices increased by more than 50% between January and September; and slow-charging devices grew by 66%, the company expects to see "strong and continued growth" over the course of 2022. It says 50kW chargers will become a thing of the past, while 100kW-plus chargers will become the norm.
• The number of public electric vehicle charging devices has increased by 37% - a total of 7,600 devices in the past year, according to the latest Department of Transport quarterly statistics. The number of rapid devices increased by 33%, with an additional 1,276 public devices, during the same period. The statistics reveal there is an uneven geographical distribution of charging devices within the UK. Some UK local authorities have bid for UK Government funding for charging devices, and others have not. The Department for Transport (DfT) says most of the provision of this infrastructure has been market-led, with individual charging networks and other businesses (such as hotels) choosing where to install devices.
• The competition watchdog has deepened its inquiry into the acquisition of Morrisons by MFG owner Clayton, Dubilier & Rice Holdings completed last October, as it ponders the effect combining the two forecourt networks could have on fuel prices. The Competition and Markets Authority announced the launch of its 'Phase One' investigation, on January 27, in order to consider whether the deal "has resulted, or may be expected to result, in a substantial lessening of competition (SLC) within any market or markets in the UK". CD&R acquired Morrisons following a bidding war with fellow US private equity group Fortress last summer and resulted in the £7.1bn takeover of the UK supermarket.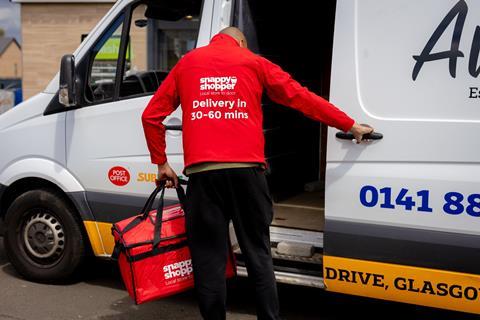 FEBRUARY
• Sales of new cars in the UK remained well below pre-pandemic levels last month, with the market down 22.9% compared with January 2020, according to the Society of Motor Manufacturers and Traders (SMMT). A total of 115,087 new cars were registered, up more than a quarter (27.5%) on January 2021, but this was when lockdown restrictions kept car showrooms shut. The growth was driven by private buyers, with this segment of the market registering 62,300 new cars, up 64.1%, year on year – and just 5.6% off pre-pandemic levels. Large fleet registrations remained broadly flat with last year at 50,817 units (down 0.4%).
• Shopper confidence plummeted in January to the lowest levels recorded by the Shopper Confidence Index, with 89% of shoppers now expecting food prices to rise in the next year. The index is from IGD ShopperVista and reveals an average score for the month of -14, down from -9 in December. This is the lowest it has been at any point in IGD's data. Despite the lifting of COVID restrictions, confidence dropped in the first week of January to -11, and by the end of the month it had dropped to -17. Head of shopper insight at IGD ShopperVista Rhian Thomas said: "The removal of COVID-19 restrictions this month did nothing to improve shopper confidence due to cost-of-living concerns, and there is still space for it to decline further given the full effect of rising prices is yet to be felt."
• Delivery and click & collect are continuing to grow, according to the latest 12-weekly data from the Lumina Intelligence Convenience Tracking Programme. Delivery and click & collect occasions grew, 2ppts and 0.4ppts respectively, in the 12 weeks ending 9 January 2022, compared with the previous 12 weeks, and now stand at 10% and 2%. According to Lumina the rise in delivery was driven by risk aversion due to the rise of the Omicron variant, but also shoppers looking for more convenient solutions during the festive period, allowing them to spend more time at home.
• Panic buying at petrol stations left some areas without fuel over the weekend, as rising fuel prices and the crisis in Ukraine led to concern among motorists. Parts of Ashford in Kent were brought to a standstill due to long queues to get fuel. These queues spilled out onto main roads and meant people who did not want to get fuel had difficulty passing.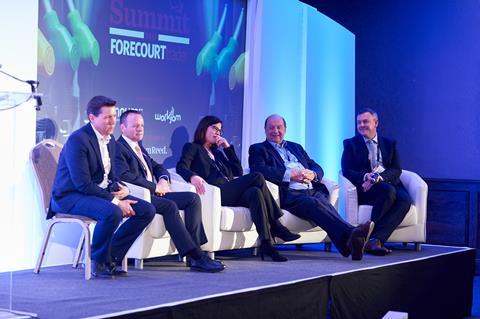 MARCH
• Investment in car washing and/or electric vehicle charging became the key points of discussion at Forecourt Trader's Summit 2022, where industry experts put forward their views on the theme for the day – The Road Ahead. In front of a packed audience at The Belfry near Birmingham, the interests of the traditional retailer was pitched against the challenges of providing charging facilities for a growing population of electric vehicles. Brian Madderson, the former chairman of the PRA and now consultant for the Car Wash Association, made a temporary break from retirement to suggest that: "If you have got £200k to invest and you want a quick return don't go for electric charging, go for car washing."
• The PRA has backed calls for a cut in VAT rates on fuel to offset rising prices, as the RAC reported new all-time highs. PRA executive director Gordon Balmer said the price of oil has increased due to concerns over the events in the Ukraine and added: "We expect the rise in global prices to continue and be reflected in UK pump prices, as is the case all over the world. In terms of supply in the UK there is no shortage of fuel at our terminals and refineries, and we do not expect any significant disruption."
• Award-winning Top 50 Indie Hockenhull Garages (HGS Leicester Ltd) has bought four sites from EG Group after securing a six-figure funding package from HSBC UK. The deal comprises Esso Westside on Bourges Boulevard and Shell Northmead on Lincoln Road, which are both in Peterborough, and sites in Oadby and Croft in Leicestershire, both of which were sold by HGS to EG Group about 15 years ago. Established in 1970, HGS is led by father and son team, Peter and Joe Hockenhull, who won the 2020 Forecourt Trader of the Year Award for The Stage in Wigston.
• Plans to bulldoze two EG Group filling stations to make way for convenience retail and foodservice developments have been disclosed, making five plans by EG Group to replace filling stations in a month. Both the new schemes are in Sunderland, with the Shell filling station and Spar store at The Broadway, Grindon, making way for a standalone Asda on the move convenience store, while the Barnes Filling Station and Spar store will be replaced by a KFC restaurant with drive-thru facilities.
• BP has announced plans to invest £1bn in electric vehicle charging in the UK over the next 10 years. The investment will be used to enable the company's EV charging division, BP Pulse, to approximately triple the number of public charging points in its UK network. It will also be used to accelerate the roll out of 300kW and 150kW ultra-fast charging points, expand fleet products and services, and launch new home charge digital products and services.
• Oil industry experts have warned MPs to expect fuel prices will continue to rise and could reach 240ppl, with one describing the softening of oil prices in recent days as the "lull before the storm". The statements were made in evidence to the Treasury Committee of MPs, which is investigating the economic sanctions that can be applied to Russia following its invasion of Ukraine.
• The PRA has written to transport secretary Grant Shapps urging him to acknowledge the constraints on its dealers when pricing their fuel after he claimed "greedy petrol stations" were not passing on last week's cut in fuel duty. In the letter, the PRA explained that the average dealer forecourt would be unable to pass on the fuel duty cut to consumers immediately, as they first have to deplete their existing stock which was purchased before the cut took effect at 6pm on 23 March.
• Car makers need to improve the reliability of electric vehicles, according to the consumers champions Which? In a survey it found electric vehicles (EV) are the least reliable fuel type and spend longer off the road than other cars when they need repairs. It reported that of cars up to four years old, nearly one in three (31%) EV owners reported one fault or more, compared to less than one in five (19%) petrol cars. Owners of those faulty electric cars then went an average of just over five days without the use of their car while it was being fixed – compared to just three days for petrol cars. The most common faults raised by EV drivers in the survey were software problems.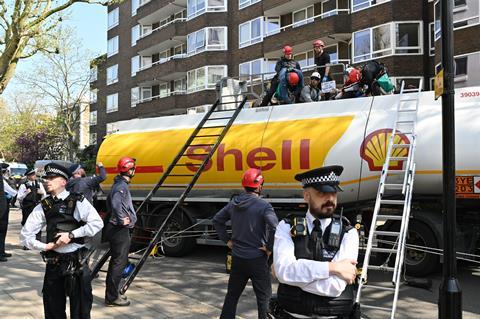 APRIL
• Climate protesters have attempted to blockade seven oil terminals in England and the BBC is reporting that ExxonMobil has halted operations at Hythe, Birmingham, Purfleet and west London. Just Stop Oil claimed it had mobilised hundreds of supporters early this morning to take action at oil terminals near London, Birmingham and Southampton. and Extinction Rebellion, which is to begin its next wave of protests on 9 April, said it supported the Just Stop Oil campaign and had mobilised its activists to join in.
• Fuel shortages returned to Kent at the weekend thanks to the actions of protesters. Members of Extinction Rebellion and Just Stop Oil have been blocking access to oil terminals in London, Essex, Birmingham and Southampton since Friday, which has prevented some deliveries getting through to forecourts.
• All but one fuel terminal in Essex is working normally after police action to clear climate protesters, but forecourts in some areas, including supermarkets, are reported to have run out of some grades of fuel. Essex Police reported they had made 192 arrests during the protests including 24 people who had been arrested more than once.
• The forecourt sector is preparing for a substantial sell-off of MFG sites after its owner offered to divest petrol stations in a bid to avert a detailed investigation by the competition authorities into its purchase of Morrisons. The Competition and Markets Authority (CMA) raised concerns after a preliminary inquiry into the £7.1bn takeover by US private equity group Clayton, Dubilier & Rice (CD&R), warning it could lead to higher fuel prices in 121 local areas across England, Scotland and Wales.
• Politicians from both the main political parties have attacked the protesters who have been trying to blockade fuel depots in Essex, Hertfordshire and Warwickshire since April 1, leading to sporadic shortages at some forecourts. Labour's shadow justice secretary Steve Reid said the protesters were causing "misery" to motorists and called on the government to seek an immediate, nationwide injunction to stop climate protesters targeting oil supplies.
• Protest group Just Stop Oil has suspended its disruption at oil terminals until April 25, but a Shell tanker was caught up in Extinction Rebellion protests in London at the weekend.
• An injunction banning protesters from interfering in any way with petrol filling stations in Thurrock, Essex, has been obtained by the local authority. The injunction, which was granted in the High Court on Sunday, also bans protesters from trying to block access to any oil terminals in the Thurrock, trespassing on their land, or tunnelling in their vicinity.
• The issues around electric vehicle charging were high on the agenda at April's Forecourt Show at the NEC, as service station operators and suppliers came out in force to catch up with the latest innovations and developments across the fuel and forecourt sector. While many companies were highlighting their EV charging developments – particularly BP with its game-changing, battery-based unit – Steve Rodell, managing director retail, of property specialist Christie & Co, warned that for many retailers, EV charging would not be a possibility.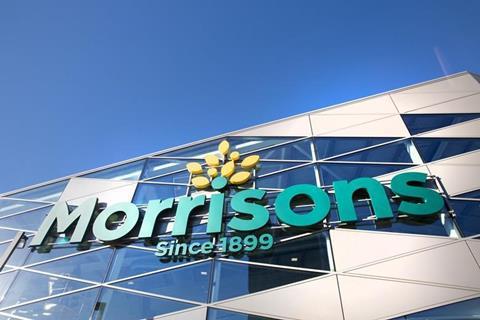 MAY
• A proposal by MFG owner Clayton Dubilier & Rice LLC's (CD&R) to sell 87 service stations in order to address concerns over its takeover of Morrisons, has been provisionally accepted by the Competition and Markets Authority (CMA). In January, the Competition and Markets Authority (CMA) opened its investigation into CD&R's £7bn purchase of Wm Morrisons Supermarkets Ltd. MFG has 921 forecourts, while Morrisons operates 339 petrol stations alongside its supermarkets across England, Scotland and Wales. The CMA's Phase 1 investigation focused on local areas where both businesses operated petrol stations.
• Four people have been banned from every forecourt in England and Wales after being charged with causing criminal damage worth more than £5,000 at the forecourts of the Clacket Lane and Cobham services on the M25. Officers from Surrey Police were called to both service stations just after 7am on Thursday, 28 April following reports that a large number of protesters were at the sites and were gluing themselves to the pumps, to forecourt signs and to vehicles. They were also blocking access and stopping motorists from using the pumps.
• EG Group has confirmed it lost out to Morrisons in the race to buy the troubled convenience store chain McColl's Retail Group which was placed in administration on May 6. The supermarket chain – itself currently the subject of a CMA investigation following its acquisition by MFG owners Clayton Dubilier & Rice – won the bidding which took place over the weekend, following a deadline for offers set for Sunday at 6pm.
• A new suite of equipment and software to handle hydrogen refuelling has been launched by Gilbarco Veeder-Root. The company announced it aims to be a become a pioneer in enabling hydrogen-powered transportation and unveiled compression, dispensing and software solutions to support a network of renewable or low-carbon hydrogen refuelling stations around the world. The company said it was developing new technologies and creating partnerships to bring solutions to market that will allow existing fuel retailers and other stakeholders to offer gaseous hydrogen to serve an ever-increasing number of hydrogen fuel-cell powered vehicles.
• The PRA has refuted claims by the business secretary Kwasi Kwarteng that fuel retailers are not passing on the cut in fuel duty, made in the Spring Statement at the end of March, "in any visible or meaningful way." Kwarteng made the claim in a letter to the heads of the PRA, UKPIA, the Downstream Fuel Association, which mainly represents supermarkets, and the UK & Ireland Fuel Distributors Association.
• Greenpeace claims it has caught tankers from Tesco, Sainsbury's, Asda and Morrisons filling up at an Essex oil terminal shortly after a shipment of Russian diesel was delivered. It said it had filmed the supermarket tankers on Wednesday May 18 and Thursday May 19 arriving at the Navigator Terminal, just hours after a 33,000-tonne shipment was delivered.
• Pay strikes at Exxon's Fawley refinery near Southampton will escalate in June risking petrol supply disruption at a sixth of the UK's petrol stations, Unite the Union has announced. Unite, which claims to be the largest trade union in the UK, with 1.4 million members, revealed that strikes are now scheduled for June 9, 10, 16, 17 and 20. The strikes would follow the action taken by 100 workers - who make up a third of the contractors at the Fawley Refinery - who took three days of strike action in April and May over a 2.5% pay offer and a lack of sick pay. Fawley is the UK's largest refinery, supplying a sixth of petrol stations nationwide and all airports.
• The average price of charging an electric car on a pay-as-you go, non-subscription basis at a publicly accessible rapid charger in Great Britain has increased by 21% to 44.55p per kilowatt hour (kWh) since September, according to research by the RAC's Charge Watch initiative in association with the national FairCharge campaign.
• A campaign by FairFuelUK for an independent pump pricing watchdog, appears to be gaining traction following press reports at the weekend that PM Boris Johnson is preparing to 'declare war on rip-off petrol stations'. He is apparently so 'furious', having been persuaded that petrol stations have failed to pass on the Government's fuel duty cut, that he has pledged to 'name and shame' those forecourts that refuse to drop their prices.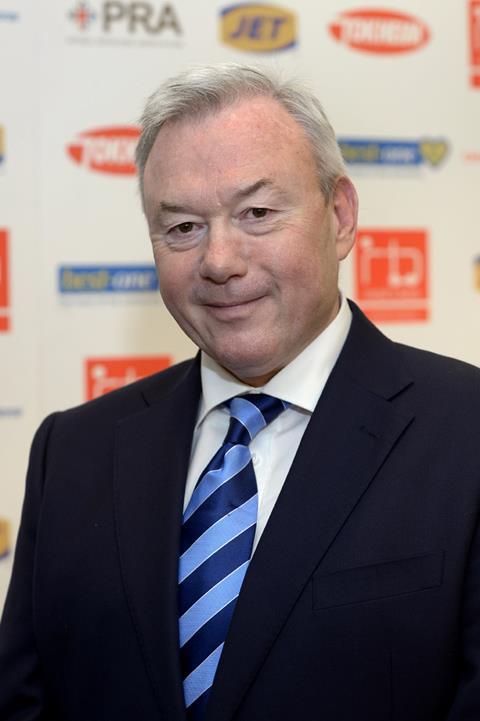 JUNE
• A staunch defence of fuel retailers is under way this week by the Petrol Retailers' Association, following press reports at the weekend that the Prime Minister is to target 'rip-off' forecourts. This has been followed up by news that Secretary of State Kwasi Kwarteng has apparently 'parachuted' in a new chairman to join the board of the Competition and Markets Authority (CMA) "amid a war on rip-off petrol stations as fuel prices hit new highs", according to the Daily Telegraph. PRA executive director Gordon Balmer defended fuel retailers and erroneous fuel price information when challenged on GB News by presenter Nigel Farage.
• Fuel prices have continued to break records over the bank holiday, according to the latest Experian Catalist figures, prompting calls by the RAC for a further cut in fuel duty. The latest average unleaded pump prices stand at 177.8ppl and diesel at 185.01.Things don't look like they will get better any time soon, with the price of Brent crude having risen past $124 a barrel last week following the announcement by the European Union that it would slash 90% of its Russian oil imports by the end of this year.
• The RAC is calling on the big four supermarkets to cut their petrol prices to reflect a reduction in oil prices and wholesale costs. Both petrol and diesel prices hit new record highs on Tuesday – with the average price of petrol climbing to 189.33ppl and diesel at 197.11ppl ­– meaning it would cost more than £104 to fill the 55-litre fuel tank of a family car with petrol, and a full tank of diesel would cost £108.41. But while there is still upward pressure on diesel prices, the RAC suggested that petrol prices should have reached their peak.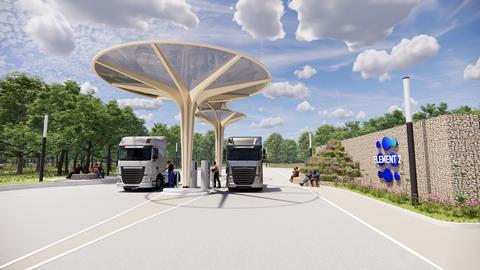 JULY
• Tensions across the country are rising along with the high fuel prices as demonstrators took to many of the UK's motorways today with 'go-slow' activity, demanding a cut in taxes to help contain costs. The protestors, a social media-organised group called Fuel Price Stand Against Tax, have mainly targeted three-lane motorways, in a series of convoys at 30mph, leaving the outside lane free for traffic to progress. The protest followed news of average petrol prices having crept to a new record of 191.53ppl at the weekend, while average diesel prices remain on the brink of £2 at 199.03ppl, just a fraction of its all-time high (199.09p – 25 June 2022), although some sites, particularly motorway services, have already breached the £2 mark.
• The RAC has reiterated its call for a cut in fuel duty or VAT on fuel after the average cost of a litre of petrol rose 16.59p in June, smashing the previous 11p record set in March. According to RAC Fuel Watch, during June the average forecourt petrol price rose to a new record level every day with the cost rising from 174.ppl to 191.43ppl. Over the same period the average price of diesel increased by 15.62ppl, to finish the month at 199.05ppl.
• A review of the road fuel market has cleared retailers of profiteering but ordered an in-depth investigation after it found "cause for concern in the growing gap between the price of crude oil when it enters refineries, and the wholesale price when it leaves refineries as petrol or diesel". It reported that the 5p cut in fuel duty in March was passed on by retailers, that their average margins remained stable over the past year, and that the retail market appears to be competitive.
• Forecourt Trader of the Year winner and Top 50 Indie Exelby Services is to partner with hydrogen refuelling specialist Element 2, to develop two hydrogen refuelling stations in the North of England. The Coneygarth A1(M), Yorkshire and Golden Fleece (M6), Cumbria sites are making a claim to becoming the first public service stations in the UK to provide hydrogen refuelling services for hydrogen-powered HGVs. Exelby Services managing director Rob Exelby, said: "We're proud to be partnering with Element 2 who have shown a great understanding in how existing fuelling networks operate, and with their expertise we can implement hydrogen refuelling on our existing service areas to offer a one-stop-shop for all road users as we transition to net-zero."
• BP has announced it aims to jointly develop hydrogen production hubs in the UK, Spain and Portugal after agreeing a deal with the Spanish energy company Iberdrola. The two companies said it was their intention to form a strategic collaboration aiming to help accelerate the energy transition. In addition to developing large-scale green hydrogen production hubs in the UK, Spain and Portugal the companies intend to collaborate to significantly expand fast EV public charging infrastructure to support the adoption of electric vehicles.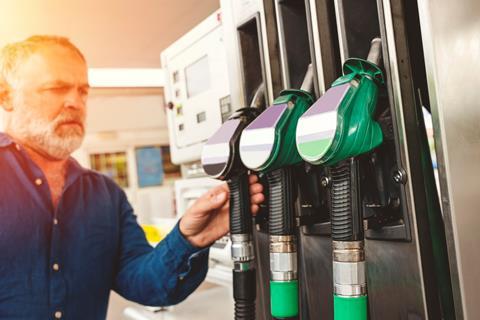 AUGUST
• The RAC has praised independent retailers for leading the way in cutting prices and prompting the recent cuts by supermarkets, after the average price of petrol fell in July by nearly 9ppl (8.74ppl) to 182.69ppl. According to RAC Fuel Watch this means nearly £5 has been cut from the cost of filling a 55-litre tank of petrol (£105.29 down to £100.48). Diesel came down by almost 7ppl (6.69ppl) from 199.07ppl at the start of the month to 192.38ppl by the close, reducing the cost of filling a 55-litre tank by £3.68 (£109.41 down to £105.81).
• Jet has today launched a new advertising campaign that takes a humorous look at how Jet takes the drama out of driving. Featuring a variety of films plus digital executions – the campaign explores a series of stressful scenarios that drivers often experience with a comedy twist. A theatrical blue curtain with the words "Jet presents" sweeps open to reveal a distressed bridesmaid on a Jet forecourt. Weeping and wailing she yells "we don't have time to fill up" only for her mood to change in an instant as her wedding buddy announces "it's all done" and they drive off calmly with the end-line "here for drivers not dramas".
• Lincoln Magistrates' Court has handed the owners of a car wash a Slavery and Trafficking Risk Order (STRO) lasting for seven years. The hearing followed a joint investigation by Lincolnshire Police and the Gangmasters and Labour Abuse Authority (GLAA), and it is the second STRO served on a car wash business in Lincolnshire in recent months. Shorsh Ismail Hashmi, aged 34, and Humar Hamadamin Mustafa, aged 36, both of Mill Road in Boston, must follow the conditions set out in the order or they face a jail term. The order, given to the men on August 10, relates to Diamond Hand Car Wash, High Green, Swineshead, Boston.
• Fuel stations at motorway service areas on the M25 have today been blockaded, and fuel pumps damaged to put them out of action, in a protest by supporters of Just Stop Oil. The activity comes a day after the group renewed its attempts to blockade oil terminals in Essex and Warwickshire. The group claimed 32 of its supporters took action at three service stations on the M25 in support of its demand that the UK government end new oil and gas projects in the UK.
• Environmental protesters smashed up fuel pumps and blocked entrances at forecourts in London early this morning. Just Stop Oil said 51 of its supporters blocked service stations and "decommissioned" pumps across central London in support of its demand that the UK government end new oil and gas projects in the UK. Actions took place across west and south London affecting up to seven service stations, it claimed. In some locations protesters blocked access to forecourts by sitting in the road with banners, while other groups broke the displays on pumps or covered them with spray paint before sitting down to await arrest.
• Asda has agreed to buy the 129 petrol forecourts owned by The Co-operative Group in a £600m deal. The transaction, which will include a cash consideration of £438m and includes lease liabilities of approximately £162m, is expected to complete in the final quarter of this year. The addition of the Co-op sites could take Asda's total number of forecourts to 450, if it is allowed to keep them all. This is still less than its rival Tesco, which has 512, but well ahead of Morrisons and Sainsbury's with 340 and 315 respectively.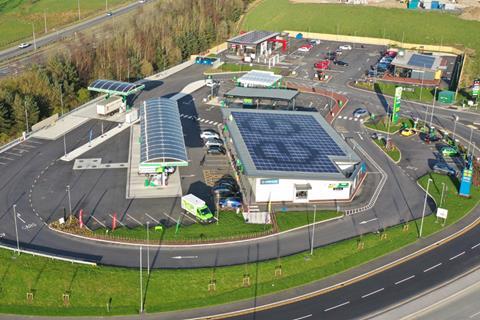 SEPTEMBER
• Euro Garages' parent company EG Group has launched a proprietary branded ultra-fast electric vehicle charging proposition, EV Point, at the group's flagship Frontier Park site in Blackburn. It revealed that early trials have seen a significant percentage of EV customers completing purchases in the group's foodservice, and grocery and merchandise outlets, while charging their vehicle, demonstrating the value created by EG's multi-proposition site operations. The news came as EG Group published a quarterly and half-year trading update for the period to June 30, showing group EBITDA for Q2 2022 remained consistent with the previous year, increasing by 0.2% to $381m on a constant currency basis.
• Social media has been filled with tributes to Her Majesty Queen Elizabeth II, who passed away last week, including messages from across the forecourt industry. Top 50 Indie number one MFG expressed profound sadness on the death of Her Majesty Queen Elizabeth II and extended sincere condolences to members of the royal family. They also thanked Her Majesty for 70 years of selfless service. Similar sentiment was echoed by Top 50 Indie The Kay Group which said: "She exemplified selfless service to this country and her loss will be felt considerably by many." Another Top 50 member, Ascona, posted that their thoughts were with the Queen and her family at this time.
• Phillips 66 has appointed a new managing director, UK marketing. Rupert Turner takes over the role with immediate effect from current incumbent Renee Semiz, who is returning to the US to take up a new position. However, Semiz will stay in the UK until early October to ensure a smooth and seamless handover. She came to the UK as managing director during the pandemic in January 2021, having joined ConocoPhillips (as it was then) in 2005 as a process engineer, in line with her engineering background. Turner is originally from the UK and has been working out of the Houston office as part of the US marketing team, having joined the company in 1989.
• The PRA has issued a warning over the plight of independent fuel retailers over the next few months, predicting that the astronomical rise in energy costs could cripple many, leaving the nation's fuel resilience compromised. The Association's executive director Gordon Balmer believes fuel retail margins need to rise to at least 15ppl if independent petrol stations are to remain viable businesses throughout this winter. His concern for members follows the RAC's conclusion that 'enterprising independents' had been much more willing than supermarkets to cut their prices, and in some cases have undercut them.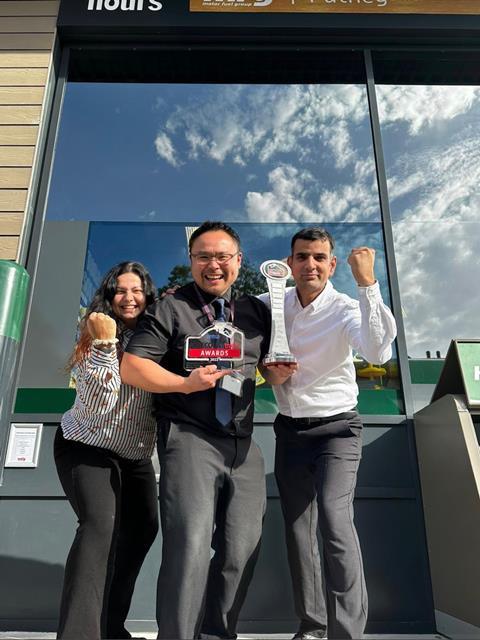 OCTOBER
• MFG Shell Putney was the outright winner at last night's glittering Forecourt Trader Awards ceremony, in which forecourt retailers nationwide were recognised for their entrepreneurial skills and talent in the face of significant and ongoing challenges. Putney Service Station is MFG's state-of-the-art flagship EV charging station, petrol filling station, convenience retail and valeting centre which was re-opened in 2021 following a knock-down-rebuild, and features everything a customer could want from a comprehensive forecourt operation, especially one that is catering for future motorists.
• Asda has confirmed completion of its acquisition of 132 grocery retail sites with attached petrol stations, from The Co-op. The acquisition, which was initially announced at the end of August for a cash value of £438m, includes 129 existing sites across the UK with retail stores of between 1,500 to 3,000 square feet; and attached petrol stations; plus three development sites. However, the deal remains subject to regulatory approval from the Competition and Markets Authority (CMA), which has issued an 'Initial Enforcement Order' requiring that the Co-op sites remain entirely separate from Asda while the CMA conducts it investigation into the deal – a process that is expected to take until mid-2023.
• There are now more than half a million pure battery electric vehicles (BEVs) on UK roads, new figures show. Analysis of latest DVLA data by the RAC Foundation shows there were 519,266 BEVs licensed at the end of June. This is up from 282,977 a year earlier and 130,246 at the end of June 2020. The news comes just days after the Society of Motor Manufacturers and Traders (SMMT) announced that more than a million electric cars (BEVs and hybrids) had now been registered in the UK.
• Ten people have now been confirmed to have died at an Applegreen-branded service station in the Republic of Ireland following an explosion on Friday afternoon, in a devastating tragedy reflected in major news headlines throughout the weekend. Rescue and recovery work continued through the Friday night and Saturday at Lafferty's Applegreen Service Station, Creeslough, Co Donegal, following the 3.20pm blast which caused a major collapse at the service station and severely damaged apartments at the rear of the site. Many injured people were taken to hospital and a major incident was declared, as heavy machinery was brought in to help rescuers in their search for survivors.
• Allstar Business Solutions claims rapid growth has enabled it to become the largest combined fuel and EV network in the UK with more than 8,600 chargepoints, across more than 3,100 locations for fleets recharging on the road, as well as access to over 90% of the UK's fuel sites. With additional deals in the pipeline it said it expects to have more than 10,000 chargepoints by the end of the year. Its network already includes Gridserve, MFG, Connected Kerb, Charge My Street, Allego, PlugNGo, Mer, Source London, Geniepoint, ESB Energy, Osprey, Alfa Power and LiFe.
• The high level of investment by forecourt owners in their businesses has been highlighted by the 2022 Forecourt Report, published today by the Association of Convenience Stores. It reveals that last year on average £18,000 was spent on each of the UK's 8,379 forecourts, compared with around £10,000 spent by convenience stores that don't sell fuel. Across the sector, the most common form of investment is refrigeration, with stores either looking to expand their range of fresh and chilled goods or upgrade their refrigeration to make it more energy efficient.
• MFG Dover Service station re-opened last night following a horrific incident earlier in the day in which a man took his own life on the forecourt. Kent Police linked the terrible event with an incident at the Home Office immigration premises at The Viaduct in Dover, Kent, where police were called at 11.22am on Sunday. A statement from Kent Police said: "Officers established that two to three incendiary devices had been thrown outside and into the premises by a single suspect who arrived at the scene in a car. Two people have reported minor injuries from inside the property. The suspect was identified, and very quickly located at a nearby petrol station, and confirmed deceased.
• Petrol station staff and firefighters have been praised for averting a disaster after a motorbike caught fire on a forecourt at Washington, Tyne & Wear. Firefighters were called at 3:26pm on Tuesday (October 25) to a motorcycle well alight and flames spreading to the nearby petrol pump at the Esso petrol station on Heworth Road in the Concord area of Washington. Two crews arrived within six minutes, according to the Tyne & Wear Fire and Rescue Service (TWFRS). After the motorbike burst into flames petrol station staff isolated the petrol pump and firefighters were able to extinguish the blaze within minutes.
• The number of publicly available EV chargers in the UK increased by 34% for the year to October 1, rising by 8,710 to 34,637, according to new experimental statistics published by the Department for Transport. They showed that as of October 1 this year there were 6,395 chargers that were rated rapid or above and 19,746 that were rated fast chargers.
• The latest Forecourt Crime Index has hit a new record high of 244.1, driven by rising incidents of unpaid fuel, according to BOSS, the British Oil Security Syndicate. During the three months to 30 September 2022 (Q3 2022) the BOSS Forecourt Crime Index increased 16.7% to 244.1 compared with 209.2 in the previous quarter, reaching the highest level since the Index was introduced in 2015.
• Tesco will start charging customers to use its EV charging points from November 1. Charging was previously provided for free but from next month, prices will start at 28p/kWh at 7kW power; 40p/kWh at 22kW and 50p/kWh at 50kW. In a statement on the Pod Point website, it said that the Tesco EV charging network, developed in partnership with Pod Point and Volkswagen, had provided more than 86 million miles of free electric driving. And overall, the Tesco EV charging network has saved over 12 thousand tonnes of CO2.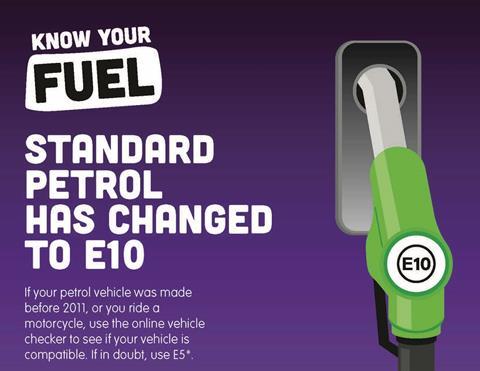 NOVEMBER
• New laws requiring the introduction of E10 petrol at filling stations in Northern Ireland, bringing it in line with the rest of the UK, came into operation on November 1. However, to minimise the impact of the requirements on small businesses, the E10 petrol requirement only applies to filling stations with an annual fuel throughput of more than 1mlpa.
• The RAC has joined the chorus of campaigners urging the Government not to raise fuel duty in this week's Budget. RAC fuel spokesman Simon Williams said: "We strongly urge the Prime Minister and Chancellor not to raise fuel duty as it would be a body blow to the millions of hard-working people who depend on their cars. RAC data shows a clear link between inflation and fuel prices so we fear putting further stress on already-squeezed household budgets by forcing them to spend even more on petrol and diesel would be disastrous. So many of us have little choice but to drive, it seems mad to punish people for getting to work, doing the weekly shop or visiting and caring for family members." Last week PRA executive director Gordon Balmer called for the Chancellor Jeremy Hunt to maintain the 5ppl fuel duty cut that was introduced in March.
• More than 70% of drivers have been so shocked by the surge in electricity prices that it has tainted their view of EVs, according to a recent poll of more than 12,000 drivers by the AA. One in 10 say the hike in electricity costs is the main reason for being put off switching to an EV, while 63% say they have been left uncertain by the price hikes, but other factors are a stronger influence against a decision to buy an electric car.
• EG Group-backed hydrogen-powered commercial vehicle innovator, Hydrogen Vehicle Systems (HVS), has unveiled a clean-sheet-designed hydrogen commercial vehicle. Showcasing its game-changing hydrogen powertrain in the form of a 5.5-tonne technology demonstrator, HVS offers a hint to its planned 40-tonne zero-emission HGV, fulfilling its objective of being the first indigenous UK designed and developed hydrogen-electric HGV on the market. HVS believes its technology has the potential to play a crucial role in allowing emissions reduction targets to be achieved.  
• A growth in gross fuel profits, foodservice operations, as well as business in the US, Australia and Continental Europe has led to a 'resilient' performance by EG Group in its Q3 results. EBITDA increased 10% to $470 on a constant currency basis. Foodservice recorded a 21% year-on-year gross profit to $207m for the quarter and saw an additional 14 foodservice outlets; Grocery & Merchandise operations saw a 5% year-on-year increase to $387m on a constant currency basis, which the group put down to the positive impact of Asda 'On the Move' store conversions in the UK&I and the opening of new-to-industry grocery sites.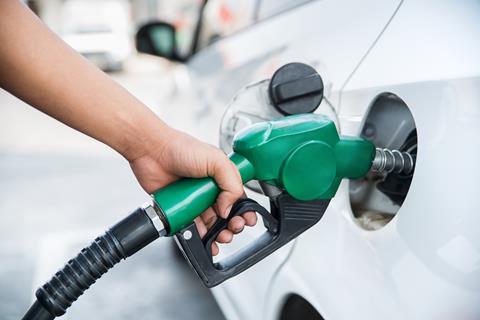 DECEMBER
• Evidence of rocket and feather pricing and increasing retailer margins has been reported by the Competition and Markets Authority (CMA) in an initial update on the Road Fuel Market Study, which was launched in July. However, it said it needed to carry out more investigations to determine whether the increase in margins was caused by competition issues. The study follows on from an urgent review that had been commissioned by the government to look, in particular, at whether the cut in fuel duty, announced in March 2022, had been passed on to consumers. Unlike the urgent review in July, a Market Study allows the CMA to use compulsory information-gathering powers to probe the entire market. Since launching the study, the CMA reported that it has secured information, including company level financial data, from retailers, refiners and wholesalers. The CMA has also conducted in-depth analysis of fuel prices over the past five years, rather than just the one year covered by the urgent review.
• The PRA has welcomed an initial update on the Road Fuel Market Study being carried out by the Competition and Markets Authority (CMA). Gordon Balmer, executive director of the PRA, said: "We were entirely transparent and assisted the CMA with their investigation throughout and were pleased when they exonerated us from the unfounded accusations of price gouging. The majority of our members are small operators that have worked hard to serve their communities in these unprecedented times. It was irresponsible of the government to baselessly accuse them of ripping off customers, and we are glad the matter has been resolved. We will continue to work with the CMA and provide any evidence they may need concerning their investigation."
• Appetite among drivers for electric vehicles (EVs) is waning amid rising living costs and surging energy prices, according to new research from car sales specialist, Auto Trader. Electric vehicles represented over a quarter (27%) of the share of new car enquiries being sent to retailers through Auto Trader's marketplace in June, when petrol reached almost £2 a litre. But by November, as energy prices rose and fuel prices softened, EVs accounted for less than one in five (19%) of enquiries, according to the latest edition of Auto Trader's Road to 2030 Report, published today (December 13, 2022).
• Drivers are set to make an estimated 19.6m separate trips by car to see friends and family between today and Christmas Eve, with 40% of all getaway journeys crammed into just two days, according to new predictions by the RAC and transport analytics specialists INRIX.