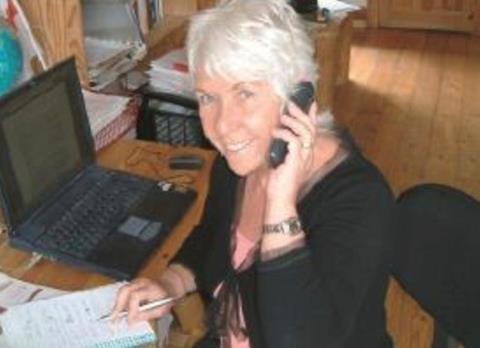 Crime on forecourts – both outside at the pumps and inside the store – isn't going to go away any time soon.
Following my piece last month on shoplifting and drive-offs, Huw Griffiths, who trades from two sites at Bridgend and Llantwit in Wales, got in touch. He wrote: "Yes shoplifting is up, a few drive-offs and the biggest problem is store customers for whatever reason, not paying for their fuel. We have been using Forecourt Eye for a couple of years and do recover - in the main - most unpaid fuels except the false number plate drive-offs.
"In stores we are using Facewatch with some success but that is only good if shoplifters' faces are in their system.
"Couple of examples: last week two women filling up baskets with wash tablets etc then ran out of the door and into woods opposite. My son Daniel gave chase and grabbed the basket back off one lady. She had the cheek to inform him what he was doing was illegal then grabbed two items out of the basket and ran off. He did not pursue her any further.
"This Sunday mother and son: mother put gammon joint in her handbag, son put beef joint under his jacket. Paid for their fuel and left store, pump camera recorded vehicle reg and incident reported to police.
"Yesterday a passenger of a van fuelling on pumps lifted five beef joints. Last week a van driver entered the store and paid for his items. Meanwhile his passenger filled up with £93 diesel, cameras recorded van details ie reg, company name and phone number. Company policy - we just uploaded images and details to Forecourt Eye, company will get their charges plus cost of fuel. (Contact Forecourt Eye for their charges policy).
"Over the past weeks we have been hit by an Audi Coupe three times approx £90 fuel each time. False number plates. Honda three or four times, but yesterday police informed us they had this man.
"All four examples happen daily and of course on top of all this, it costs staff time to trawl through CCTV footage plus uploaded images to Forecourt Eye and Facewatch.
We are more lucky than most petrol stations and stores because our high turnover helps us cover store and fuel theft, but smaller sites simply cannot tolerate such losses."
But it was a different picture when I spoke to Stanley Kydd who runs Frances Street Filling Station, in Newtownards, County Down, Northern Ireland. He said: "I am glad to report that my shoplifting experiences have not increased and drive-offs are very rare, thank goodness."
I know that both petrol and diesel are cheaper in Northern Ireland than the rest of the country so maybe fewer people decide to pinch the stuff.
However a report in the Belfast Telegraph noted in Jan 21 there had been nearly 5,000 cases of people leaving a filling station without paying reported to the Police Service of Northern Ireland (PSNI) in the previous three years. An earlier report at the end of 2018 said that 3,000 petrol station drive-offs had been reported to the PSNI in a year. A total of 3,151 forecourt robberies – nearly nine a day – were reported to police, with £32,565 in petrol and diesel taken without payment. In that time only 37 successful prosecutions were made.
Police said most drive-offs are the result of someone forgetting to pay, and not deliberate theft.
However, the PRA said at the time that it believed the true figures should be much higher, and said many retailers were put off reporting incidents.
I contacted Forecourt Eye with a few questions, including Huw's one about their charges policy.
I was told that their kit consisted of an android tablet device, + rubber case; A4 signage in the brand pantones; an A4 NMoP receipt pad; HGV signage where required with no additional cost for replenishment of signage or receipt pads.
On the General Data Protection Regulation front a spokesperson said: "We retain data for up to 90 days post-payment to enable the identification of persons repeatedly providing no means of payment or committing unlawful acts for crime prevention and resolution of unpaid fuel disputes. We retain data for up to five years for all outstanding debts to enable the identification of persons failing to pay and to facilitate court proceedings."
They added: "100% of all recovered fuel monies are paid directly back to the forecourt owner (minus merchant transaction fees). The tablet device enables operators to quickly capture and report NMoPs and drive off's in less than two minutes.
"An accessible online and text payment facility is available immediately to NMoP customers so they receive customers' fuel payments within seconds of the incident being reported to Forecourt Eye. Our average success rate is 65% - 70% combined. The success rate is measured once non-recoverable incidents are removed from the reported data.
"A full back office real-time management information platform is available, allowing all incidents and incoming payments to be viewed instantaneously; a full recovery process is in place for customers avoiding payments."
By next January the company says it will go live with the largest private database of unpaid plates in the UK based on over five years of data and a live link into the DVLA. "Forecourt Eye will offer the only fully GDPR compliant automatic number plate recognition system in the UK at the most affordable price for all forecourt retailers."
No means of payment incidents are captured while the customer is at the till point. The customer provides information to the cashier through the Forecourt Eye app and submits it to Forecourt Eye.
"The customer receives a text message with the evidence of the incident and an A4 receipt which will include the fuel's unique reference number and value. All Forecourt Eye's T&Cs and ways to pay are detailed on the receipt.
"If no payment is received within four days, up to three individual letters are sent, including phone calls and emails, as part of the debt-chasing process. Beyond 28 days, the debt is passed to our debt collectors."
You can email your queries, news and views to Jac@roper-biz.co.uk or call 0208 8502 9775